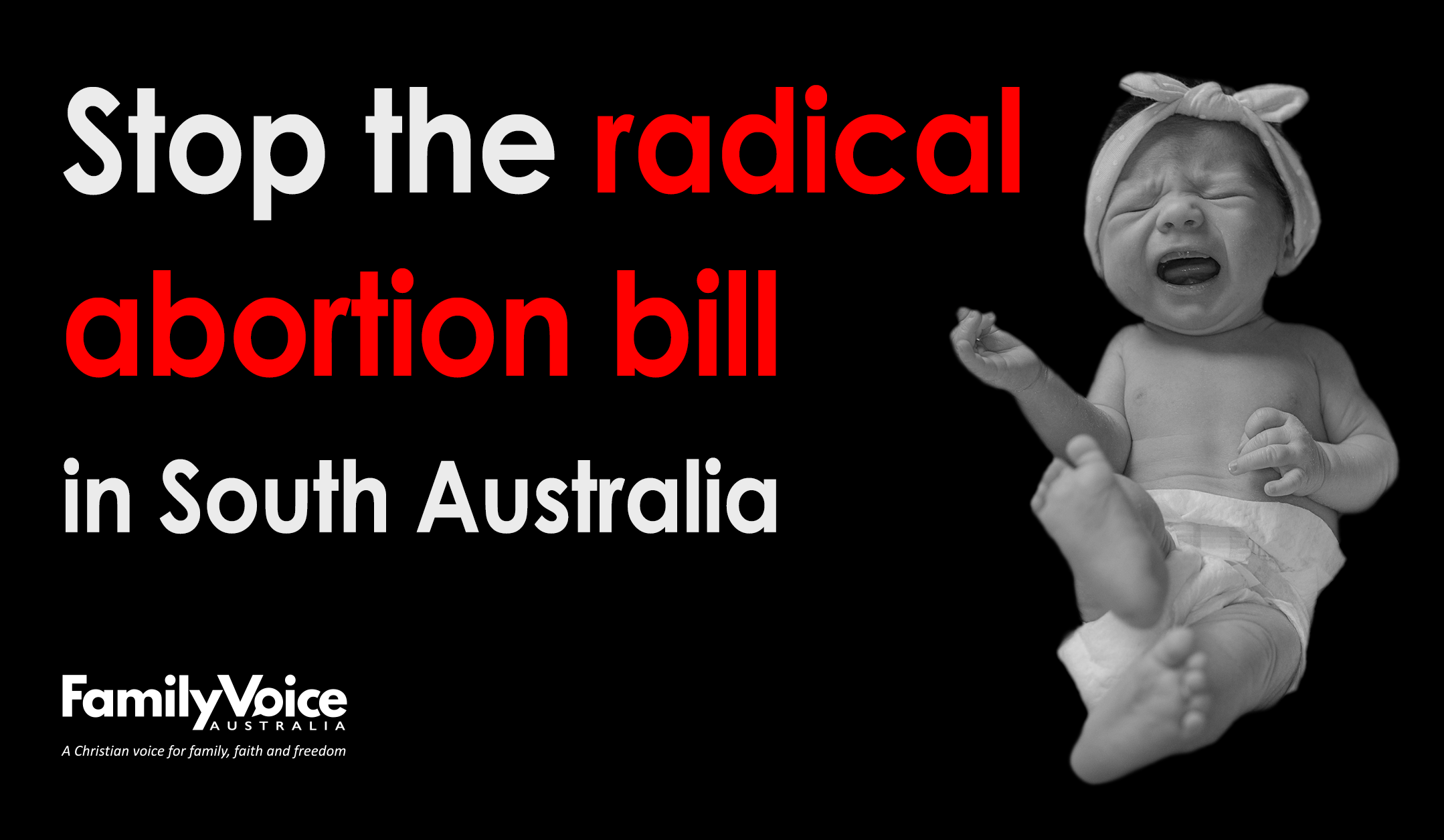 The Parliament of South Australia is continuing its debate on the Termination of Pregnancy bill that would make abortion available, on demand, up to 22 weeks and six days. That means the taking of unborn human life on the basis of gender, or eye-colour etc, would be perfectly acceptable - because no justification would be required. Though some people claim otherwise, it would also allow abortion to birth, if two doctors agree.
Upper House MPs began debating the bill two weeks ago, having deferred discussion to avoid a clash with Remembrance Day. Strangely, they do not seem to recognise that our brave military personnel who served and died for life and liberty did not go overseas, to the trenches of the two world wars, so the unborn would be unprotected and destroyed at home.
And to put this all in perspective: according to the World Health Organisation, every year there are about 40-50 million abortions. But on average during each of the five years of the Second World War (the most bloody conflict ever), about 17 million died.
If the only compassion our parliamentarians can muster is to delay debate on abortion for 24 hours, out of respect for Remembrance Day, we have a serious problem of credibility.
Remembrance Day was also marred when a Christian pastor wrote at length in his letter published by The Advertiser, (11/11/2020) in support of the 'Termination of Pregnancy bill' as "the compassionate and just thing to do".
Why is the title of such trouble-making legislation so often misleading? It's not the pregnancy that gets terminated, it's the unborn human life!
Increasingly there is a shocking misunderstanding about the reality of abortion and its terrible consequences, even in our churches.
But if the pro-life voice of concern is not raised, others will speak to sway our elected representatives. We cannot let this happen!
So I urge you to send a short message, asking your local MP to speak and vote against the abortion bill.