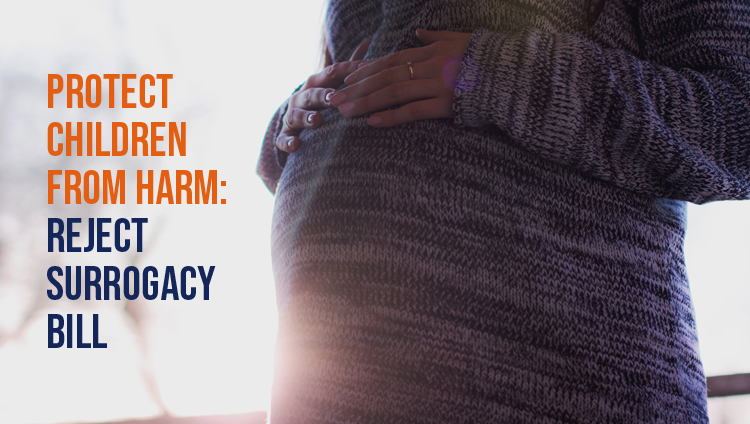 Not being content with the existing laws which allow surrogacy, the State government has moved to widen those provisions, completely ignoring the best interest of children whose existence is commissioned to satisfy the needs of adults.
On 1 August, SA Attorney-General Vicki Chapman introduced the Surrogacy Bill into State Parliament.
Surrogacy is a problematic response to meeting the needs of adults. There are many stories of how surrogacy arrangements have collapsed, sometimes leaving the commissioned newborn baby without a loving home.
Surrogacy laws enable behaviour that contradicts the pattern of creation. The proposed widening of the law will further disconnect childbirth from marriage. It will further set aside marriage as the ideal context for raising children.
While we recognise the pain experienced by infertile couples, the many problems with surrogate arrangements, and with the lifestyle choice to raise children by single parents or same-sex couples, should persuade Parliament to reject the current proposal for wider access to surrogacy.
Please urgently contact MPs and ask them to oppose the bill.
It's easy and will only take a few moments of your time.