MEDIA RELEASE 2 September 2021
Father's Day 2021 Photographic Competition: Winning Photo of
Rev Hon Fred Nile MLC
In recognising the role of fathers in families and the importance of Fathers' Day, FamilyVoice is pleased to announce that a photograph of the Rev Hon Fred Nile MLC is the inaugural 2021 Father's Day Photographic Competition Winning photo submitted by Rev Hon Fred Nile's parliamentary office staff.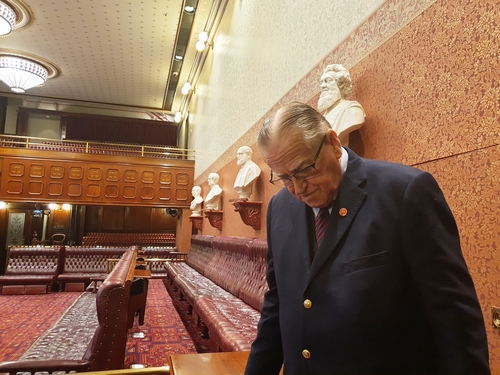 The winning photograph met the essential requirements of the competition with the photo exemplifying fathers or grandfathers in family life, work life, leisure life, church life, or in a community life setting.
Fred Nile is both a father and grandfather and indeed often referred to as 'Father' of the NSW Parliament being the longest-serving member of the New South Wales Parliament entering the Legislative Council in 1981. Rev Hon Fred Nile MLC is retiring in November 2021.
"Rev Hon Fred Nile MLC has not only been a strong advocate of the role of fathers in families but also 'Fatherhood' at home and work. Fred Nile has always said fathers should be loving, protective, loyal, faithful, community spirited and promoting family relationships," said Greg Bondar, Coordinator of the Father's Day Competition Judging Panel.
The runner-up entries were:
Second – Photo of Joseph and Emeric Gora (Tasmania)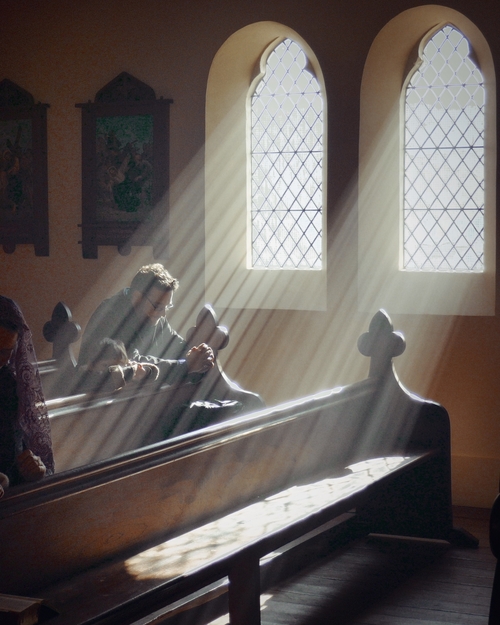 Third – photo of Robert Willcocks' 90th birthday party (South Australia)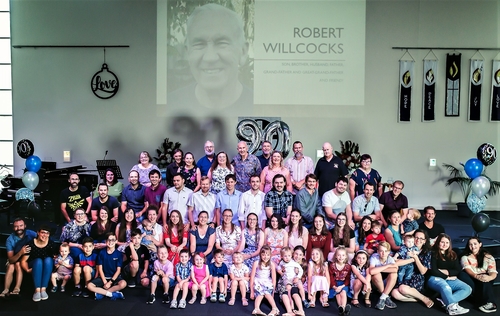 The winning photographs can be accessed on the FamilyVoice website.
Further details:
Greg Bondar – 0411854115 or greg.bondar@familyvoice.org.au
National Media Spokesman
Father's Day Photographic Event Director