Dear ,
How many babies died in the womb in 2021?
Around the world in 2021, tragically, 8.2 million people died of cancer.
5 million died from smoking.
3.5 million died WITH coronavirus.
1.7 million from HIV/AIDS.
1.3 million from traffic fatalities.
1 million from suicide.
AND
42.6 million died in the "safest place" in the world – in their mother's womb.

Who will save them in 2022 and beyond?
'And I heard the voice of the Lord, saying: "Whom shall I send, and who will go for Us?" Then I said, "Here am I! Send me (Isaiah 6:8)"
FamilyVoice is working to change culture and save babies' lives – by placing 365Life cards in communities around Australia.
Small cards with a powerful, soft message.
But we need your help. Will you join us?
To find out more, and how to receive these FREE cards, contact 365Life Coordinator Peter Stevens, or Hannah at FamilyVoice office.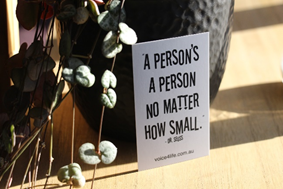 Blessings,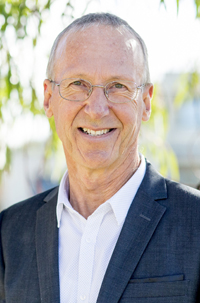 Peter Stevens
365Life Coordinator
0413 467 831