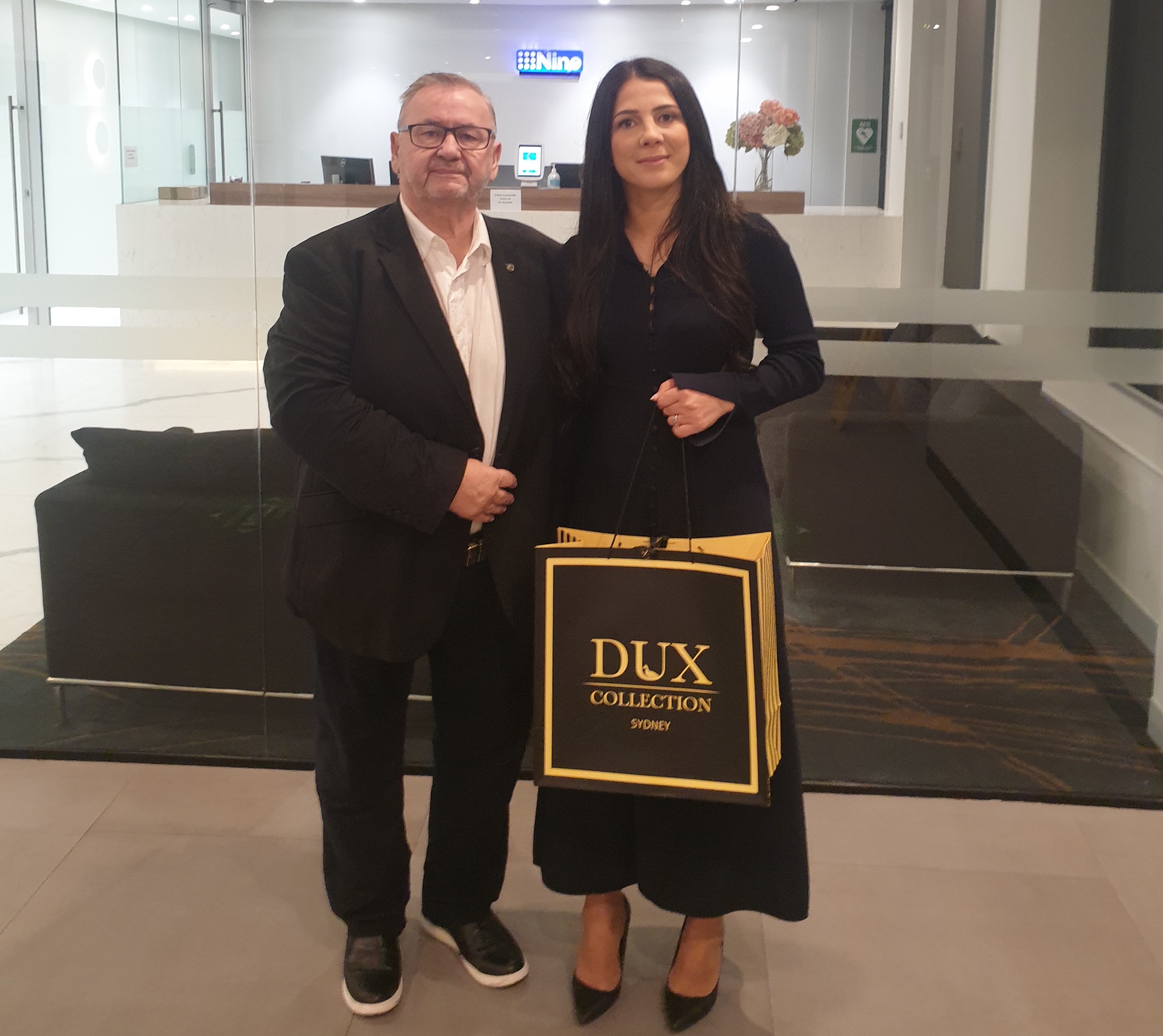 The FamilyVoice Australia National 'Mother of the Year Awards' Winners of the 2021 Awards:
Categories:
Mother of the Year – Open age
Winner: Leila Abdallah – Sydney NSW

Young Mother of the Year – up to 25 years of age
Winner: Adrielle Van Hassel – Cairns QLD

Grandmother of the Year Award – Open age
Winner: Anthea Adams – Cummins SA
The Selection Judging Panel included Peter Downie - National Director, Hannah Lee - Pastoral Care Co-ordinator and Greg Bondar - Event Co-ordinator for the 'Mother of the Year Awards'.
The Awards were announced on the 2GB and 4BC Ben Fordham's Breakfast Show followed by a Media conference outside Studio 4 Café No.31 Saunders Street Pyrmont at 9:00am.

Click here to watch Leila Abdallah's press conference.
The purpose of these awards is:
Prizes
Mother of the Year
Young Mother of the Year
Grandmother of the Year

BIOS of Winners:

Mother of the Year – Open age
Leila Abdallah – NSW

Leila Abdallah (together with her husband Danny) suffered the almost unimaginable loss of three of her children (Antony 13, Angelina, 12 and Sienna, 8) who were killed by a reckless driver at Oatlands on 1st February 2020. Mr & Mrs Abdallah's niece Veronique Sakr, 11, also perished in the collision. The driver responsible, Samuel Davidson, was sentenced to 28 years imprisonment at Parramatta District Court in April 2021. Throughout the 14-month ordeal of investigation and trial, Leila Abdallah has demonstrated grace, charity, and peace beyond measure despite the horrific loss she and her husband have suffered and continue to suffer. There could be no better example of how to deal with such a significant and life-changing family disaster than Mrs Abdallah has demonstrated, even though her heart must still be breaking daily because of the loss of three of her precious children. Yet she continues to express forgiveness rather than seek revenge when addressing the media.
Few of us as parents will suffer the loss of one child, let alone three, during our lifetime. Leila Abdallah has suffered a loss so great that it is difficult for most of us to comprehend, made worse by the fact that her loss was the result of criminal negligence by another. Leila Abdallah is an inspiration to all mothers and, indeed, all families as an example of how to deal with the very worst events of life with a calmness, an inner peace and, above all, with love. As Paul writes in 1 Corinthians 13, she 'does not take into account a wrong suffered' (verse 5b), but instead abides in 'faith, hope and love'.


Young Mother of the Year – up to 25 years of age
Adrielle Van Hassel – QLD

Adrielle became a mum at 16, instead of being pressured into aborting the baby, she chose to keep her baby. The father decided he would not support her, but she remained strong with support from family and friends. She is a dedicated mum to a lovely 6mth old girl. She breast feed till 6 months, getting up each night to feed Maliha without complaint. She is growing and learning to be the best mum she can. Adrielle recognised that life is' life' in and out of the womb. She says it is important to nurture life and has made her family stronger as they have grown closer together through this experience. She is an inspiration to other young woman to take up the cause to protect life and family as a mother.


Grandmother of the Year Award – Open age
Anthea Adams – SA
Anthea is an amazing mother to her nine children (aged 40-29, she had 9 in eleven years!) and her 8 daughter and sons-in-law and a wonderful grandma to her 21 grandchildren (plus another due in May). She has also been like an 'adopted' daughter to a couple of older women, visiting them as they are lonely, taking them to appointments etc. She has so much godly wisdom and does not just share it with us but is often counselling others and ministering to other wives and mums. She is committed to her marriage, my parents have been married for 41 years (coming up to 42 in June), having a stable, godly marriage is such a tremendous blessing to us all! I also want to recognize what she went through to have her nine children. She vomited the whole nine months of pregnancy but said its worth it to have a child that lasts for eternity.
She home-schooled all of us right through our schooling years and was always actively involved in our schooling, teaching us. She ran home school days, including hosting some, performing arts weeks etc when we were at home, but even now this term she is a guest speaker at a home school day in Adelaide. She supports he husband in his role as chaplain to a motor sports club. Her nominating daughter says she is extremely selfless, humble, one of the most generous people she knows. Always looking out for others. We knew we were loved by her words and actions. She has faced many challenges in life with her health, nearly dying at one stage, with finances when the family was younger, and with her children's health etc. She is an amazing grandmother, there to see them the moment they are born, she loves children and is especially good with little children. She even used to jump on the trampoline with her grandkids until she had to have surgery on her knee at that put a stop to it. As a grandma she gets involved from doing playdough and cooking with little kids to teaching her teenage grandkids how to drive in a paddock. Ger daughter cannot think of a better role model for other women.
---
Proudly sponsored by: