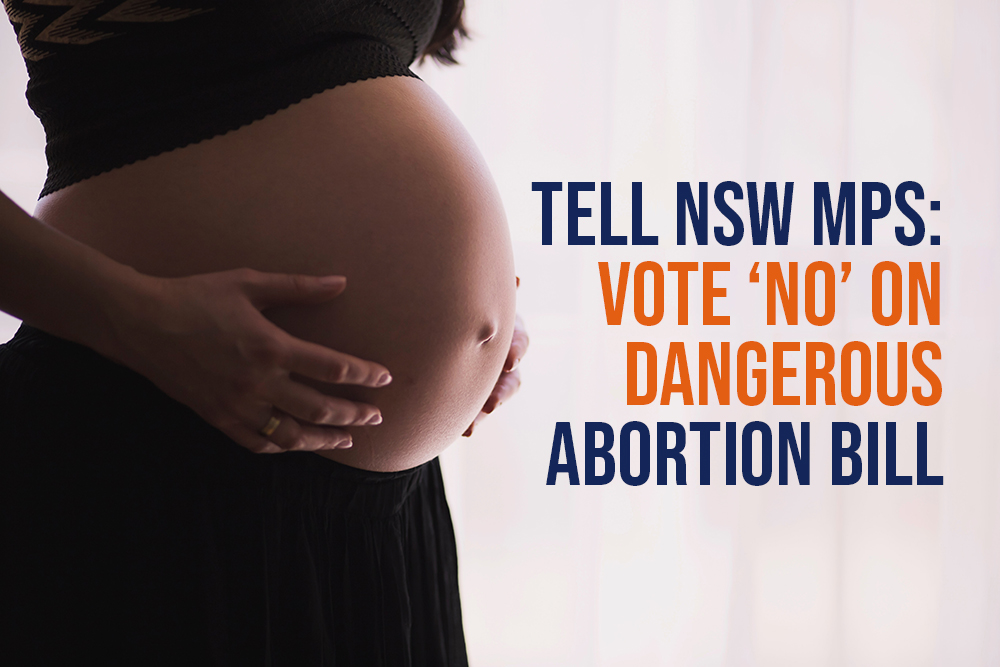 The rights of the unborn are under immediate threat
Over the weekend a group of NSW MPs announced a move to introduce a bill into the NSW Parliament to decriminalise abortion.
We need you to urgently contact your local NSW Member of Parliament urging them to oppose this legislation.
In NSW, approximately 25,000 – 30,000 abortions are conducted every year.
All life regardless whether born or unborn holds intrinsic value and worth. Unborn babies should not be treated as any less human just because they have not yet passed through the birth canal. Life commences at conception.
Scientific evidence proves that babies feel the excruciating pain of abortion and mothers frequently report physical harm and mental anguish following the procedure. In any abortion not just the child dies in its mother's womb. Especially in late term abortions, something else dies in the mother's heart.
Parliament must recognise the medical advancements that have reduced the age of surviving premature birth to about 22 weeks which is a clear indication of the child's full humanity.
We urge you to defend unborn life by urgently​ contacting your MPs and telling them to oppose the bill.
It's easy and will only take just a few moments of your time.
NOTE: This campaign is open to NSW residents only.