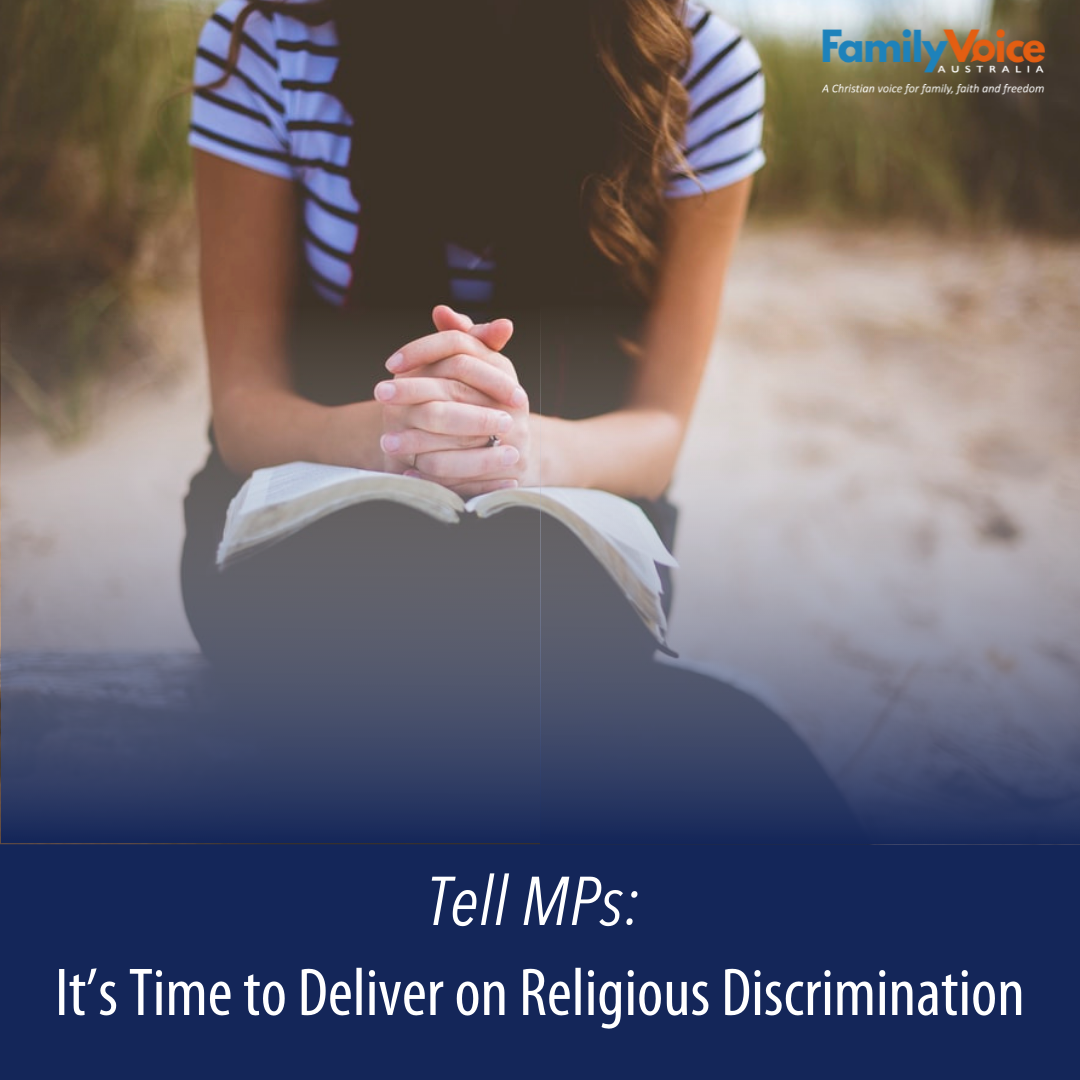 Following the redefinition of marriage to include same-sex couples, there was bi-partisan support to bolster protections for people of faith and faith-based organisations.
The government's Religious Discrimination Bill has belatedly been introduced into Federal Parliament. FamilyVoice has been working tirelessly to achieve its implementation and adoption. We have worked with both sides of politics and external stakeholders on this Bill. If passed, it would give much needed protections to religious people and organisations.
Contact your federal member and tell them to pass the Religious Discrimination Bill without making amendments to 'water it down' further. The government needs to honour the promise to hold off consideration of amendments to the religious exemptions in the Sex Discrimination Act until after the Religious Discrimination Bill is dealt with and until the Australian Law Reform Commission has reported on the issue later this year. That it is vital to keep the exemptions for faith-based schools in the Sex Discrimination Act to protect the integrity of faith-based schools and to protect the sex-based rights of biological designated girls and boys in these schools. In the run up to the federal election, people of faith and conservatives of no faith, are looking for candidates who will stand up for Christian beliefs. Religious freedoms are necessary for a tolerant and open democracy.
Fill out the box below to easily send a message to your federal member and senators.