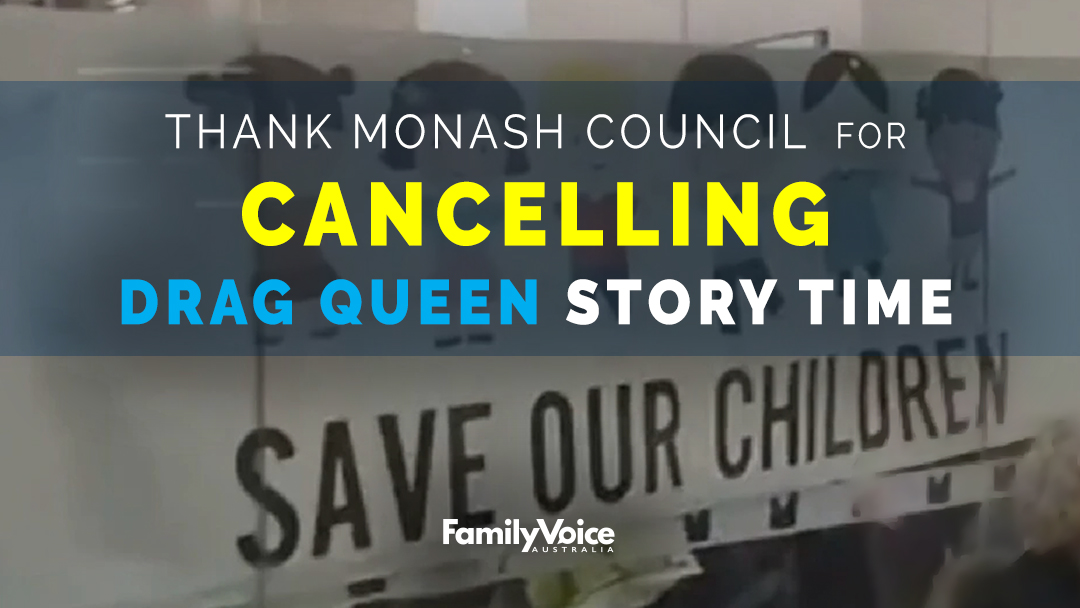 Monash council has cancelled its drag queen story time event after a huge backlash from the community.
Drag queens are not appropriate entertainment for children.
The cancellation of this event is a huge victory for the right of children to be free from LGBT indoctrination.
Please send a quick message to the Mayor thanking her for cancelling the event.