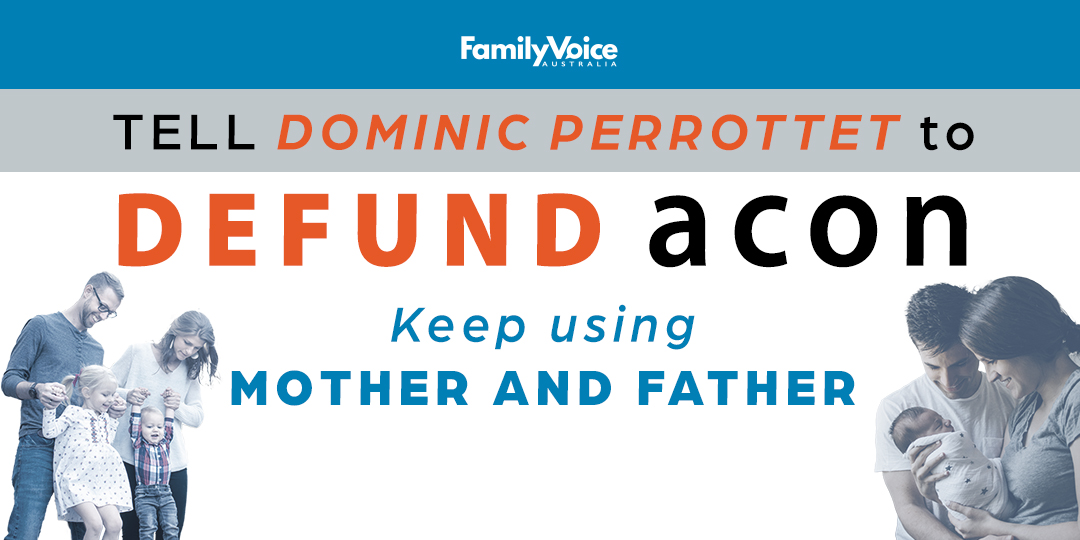 Sydney-based queer health organisation ACON, which is primarily funded by the NSW Government and also receives money from the ABC, advised workplaces to abandon the terms mother and father to promote LGBTQ inclusion.
Indignant Aussies parents hit back at new plan to ban the words 'mother' and 'father'.
2GB Radio host Ben Fordham slammed the initiative as a 'crackpot idea'.
Why is the NSW Government and the ABC funding this rubbish?
Please send a loud message to Dominic Perrottet to let him know we don't want to fund this divisive organisation. We wish to remain using the words mother and father.