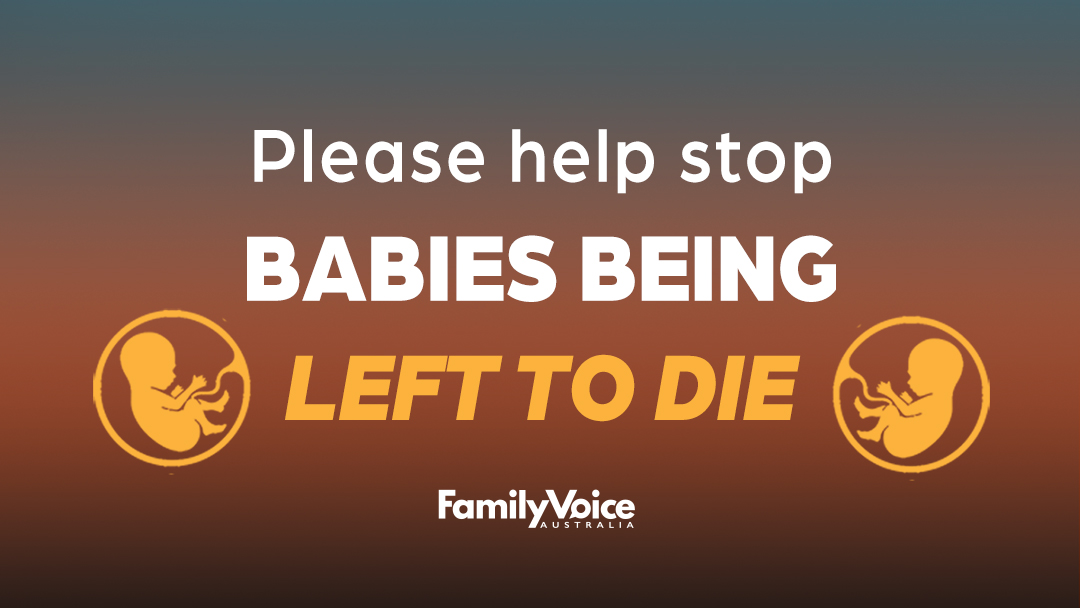 Federal Parliament has still not moved to protect babies who are born alive and left to die after an abortion, gasping for air without medical care.
A draft law to fix that is now awaiting approval to be debated in Parliament.
We must now urge to two senior Liberal Senators, Simon Birmingham and Bridget McKenzie, to quickly prioritise the Babies Born Alive Bill – given the alarming findings of the federal inquiry.
We commend Senators Matthew Canavan (Qld), Alex Antic (SA), and Senator Ralph Babet (Vic), who successfully pushed for the
groundbreaking Parliamentary inquiry into The Human Rights (Children Born Alive Protection) Bill 2022. That inquiry exposed incontrovertible evidence, summarised in the minority report, that babies born alive after a failed abortion are not given appropriate treatment, including life-preserving intervention should the baby's life be viable.
Please write an email to Senators Birmingham and McKenzie to demand that aborted babies have the same rights and medical treatment as any other human being.