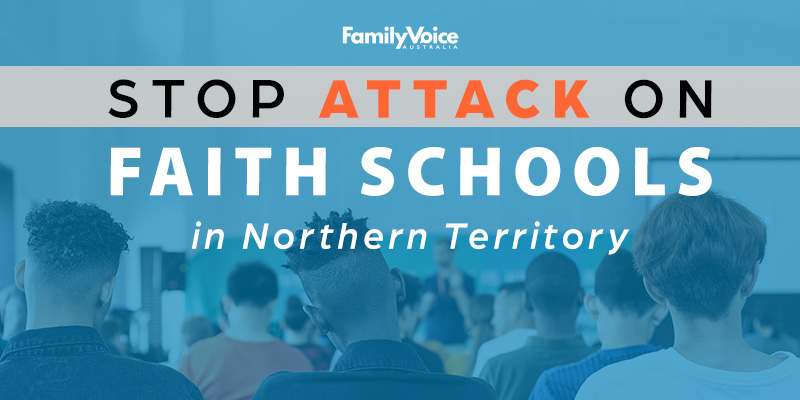 The Northern Territory government has blatantly ignored the key concerns raised by FamilyVoice Australia and other groups, and is pressing ahead with radical legislation that will take away freedom of faith from Christian schools and other institutions in the Northern Territory.
Parliament is set to pass the Anti-Discrimination Amendment Bill 2022, that will drastically remove the existing freedom of choice, that is enjoyed by churches and other faith-based institutions who operate schools.
… That's unless you and other concerned Territorians take immediate action to politely but firmly urge your parliamentary representatives to reject the bill.
MPs must be reminded that parents increasingly are choosing non-government schooling for their children, as they seek the benefits of independent (especially Christian) education. They are looking for a different experience and choosing that option.
But that difference will be undermined in the extreme if we are passive about the government's agenda to dictate the culture of Christian institutions.
What has happened to freedom of expression, freedom of association, freedom of religion and freedom of choice?
Let's not be passive in this matter, but allow the light of God and the saltiness of our speech to penetrate the darkness and firmly urge the protection of freedom.
Please note: this campaign is open to NT residents only