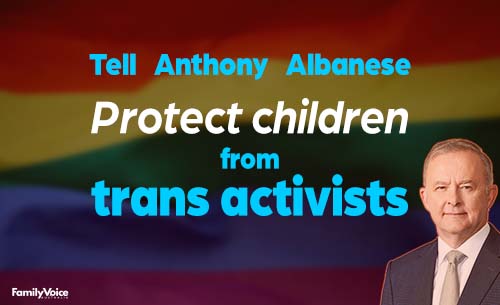 A national review of the Early Years Learning and School is underway. Toddlers and preschoolers will be taught about non-binary gender identity under a proposed new curriculum. The Victorian Labor government are on board. A Victorian Department of Education spokesperson said: "We welcome the review of the Approved National Learning Frameworks".
We cannot allow this to happen to Australian Children.
Dr Donnelly, a senior fellow at Australian Catholic University, said it was "imposing a very adult view of quite complex issues" on young children.
"Children should not be beholden to politically correct ideas," he said.
Coming up to a federal election we need to know where Anthony Albanese and the Federal Labor party sit on this issue.
Use the form below to easily send a message to Anthony Albanese to protect Australian Children from Trans Activists disguised as "education reform".