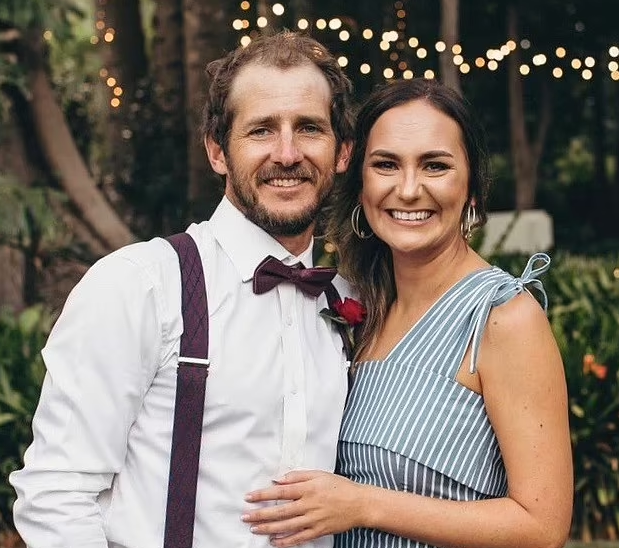 In 2009, a drug-affected driver in NSW crashed into Brodie Donegan in NSW. She was 32 weeks pregnant with the daughter she'd called, Zoe. Zoe died, but she was not protected under the law at that time.
Now, through Brodie's efforts, the law in NSW concerning the loss of an unborn child through criminal activity, has been changed. There is a separate charge for killing an unborn child and Zoe's Law is now law in NSW.
Unfortunately, Queensland has had its own similar and ugly incident concerning a child in the womb.
On Australia Day 2021, Matthew Field and his partner Kate Leadbetter were walking their dog together in Alexandra Hills, when they were both struck and killed by a stolen car driven by a drunk and drug-affected juvenile.
Kate was pregnant with a little boy they had named Miles, who also perished, but Miles was not protected under the present legislation in Qld.
The grief-stricken parents of the man killed alongside his pregnant wife by drunk, drug-addled teen in a stolen car slam the 'inadequate' sentence.
The sentence has sparked controversy over whether six years is enough, with Matthew's heartbroken parents Russell and Ann Field slamming the sentence.
'Six years for killing three people, we classify Miles as a person, is totally incomprehensible and not acceptable on any person's terms,' he said.
The couple also reminisced on the final memories of their son, which were spent watching an ultrasound of his unborn baby Miles on FaceTime.
Ms Leadbetter's mother Jeannie Thorne described her only child as 'the light of our lives, the hope for our future' and broke down while describing the 'unbearable ... gaping hole in our everyday existence'.
I should be in my other life, the one that's been ripped away, the life of a mother and a grandmother, I should be holding her baby boy,' Ms Thorne said.
'We will never see our girl again, never have grandchildren. Our family is destroyed.'
Send a message to the Queensland Premier to say, "Let's have Miles' Law in Queensland, giving legal protection to unborn children in the womb from criminals."