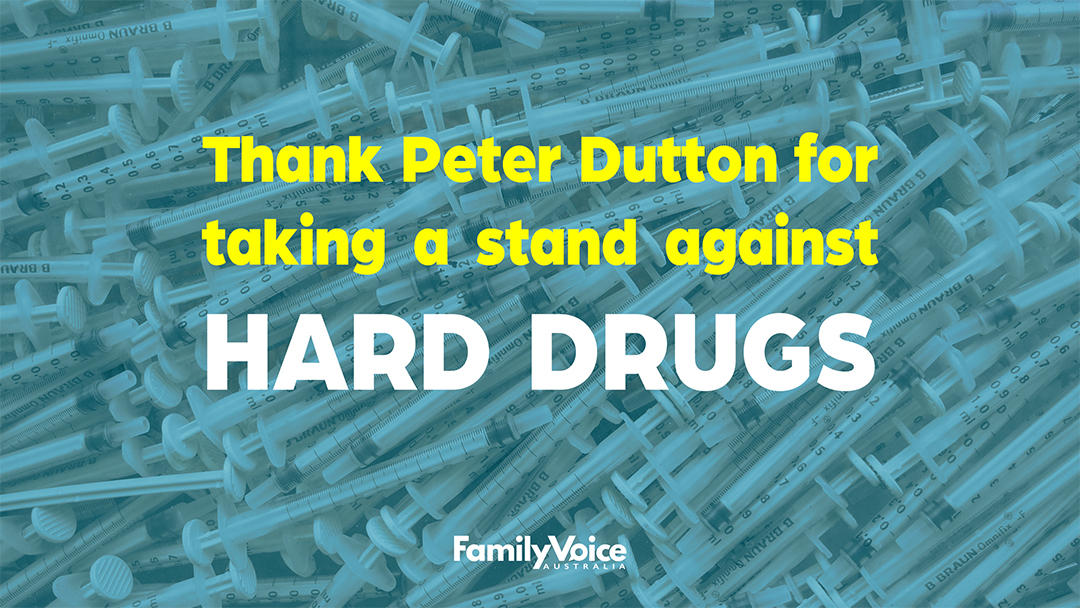 Canberra is set to become a "boom market" for drug dealers and crime gangs. The ACT government has decided to decriminalise the possession of ice, heroin, cocaine and other illicit substances. Are they off their faces?
The ACT government's drug reforms are due to come into effect on October 28.
The Coalition has announced it would move a private member's Bill in the upper house to use commonwealth powers to reverse these bad laws.
Peter Dutton said the Coalition would take a stand against the "crazy government legislation" that would result in the Labor-Greens government "rolling out the red carpet for drug use and more crime".
Mr Dutton – a former Queensland police officer – said the legislation would give a "green light" to drug use and importation to Canberra.
"The Australian Federal Police has warned that the laws would lure recreational drug users into Canberra and spark an increase in drug-related deaths," he said.
"Police resources are already scarce. This will be a disaster as drug dealers see Canberra as a new boom market for organised crime. The proposed territory drug laws are a disgrace, and the federal Coalition will be taking a stand."
Please send a message to Peter Dutton and thank him for taking this great stand against hard drugs that will protect the children of Australia from the scourge of hard drugs.