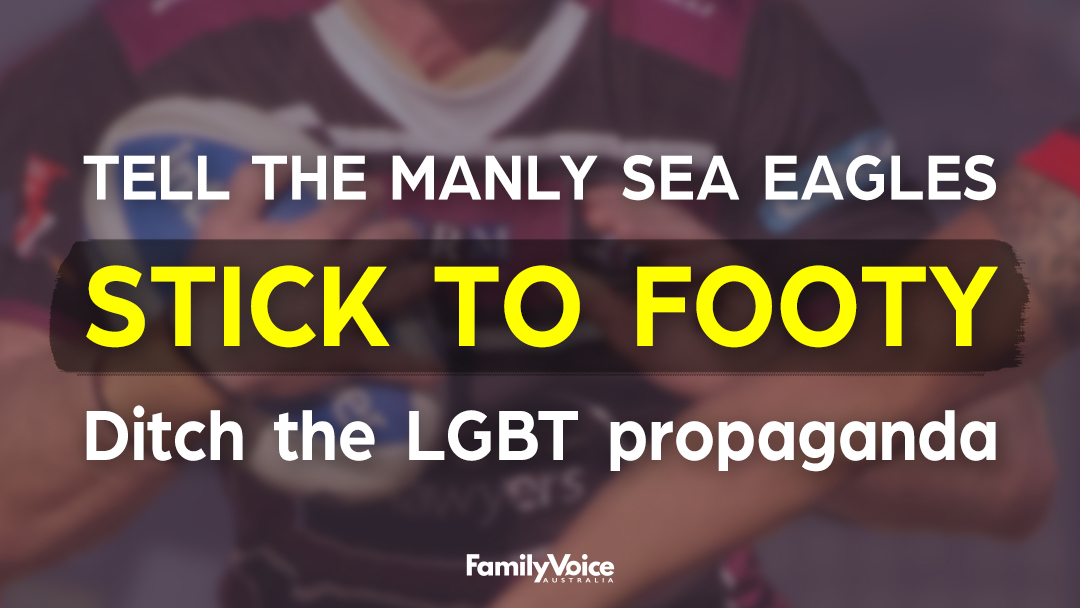 Here we go again. Several Manly stars have sensationally stood down from Thursday night's match against the Sydney Roosters in protest at the club's decision to wear a pride jumper.
These players are the new 'ambassadors' for common sense for mainstream Australia.
The issue is not just about religion but about being 'forced' into promoting the dangerous 'rainbow ideology' to appease a minority of the Australian community and players.
If this stupidity goes ahead then will there be a Christian jersey day or a Jewish jersey day?
The mandating of wearing a pride jersey is a slap in the face of Christians and those who don't support sport being used for politics.
Please call on the Manly Sea Eagles to reject this woke tokenistic gesture of the pride jersey and keep politics out of sport.