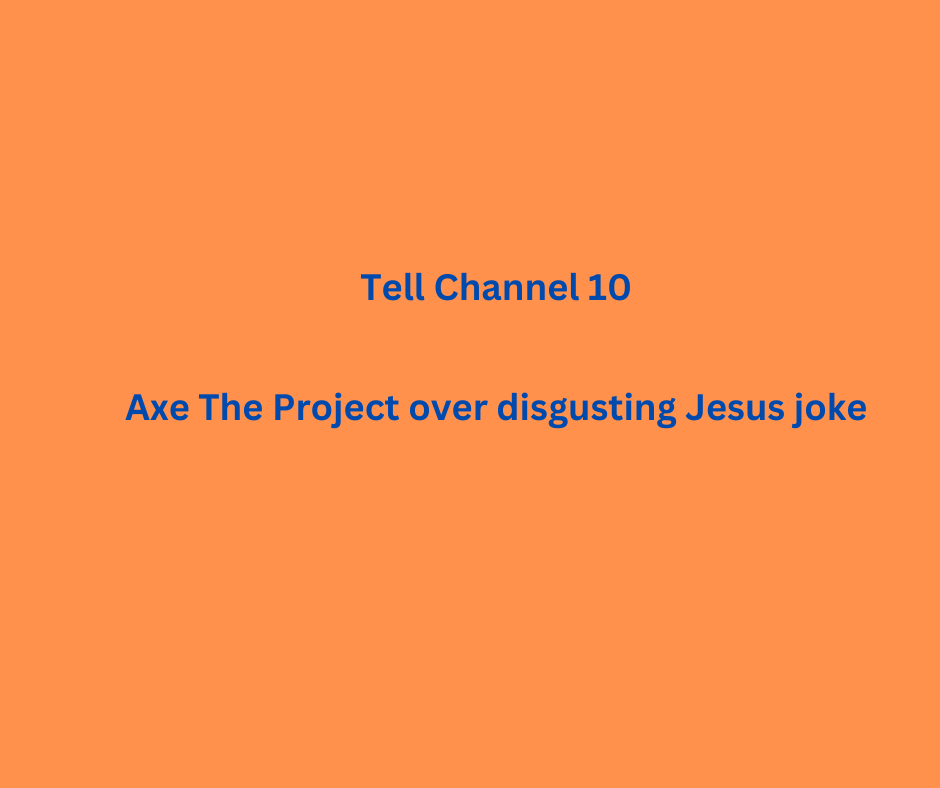 Thousands of viewers unleashed their anger on social media after queer comedian Reuben Kaye made a vile gag on its prime time show The Project about Jesus.
Christian leaders are up in arms about the disgusting joke mocking their faith and have revealed plans to protest at Sydney's Hyde Park.
Founder of Christian Lives Matter Charlie Bakhos, which has over 24,000 members, said the show's insincere apology has only "angered and fired up" people more.
"The apology was a joke and if they really were sorry for the offence it caused, they wouldn't have kept the original clip on their social media while not even sharing their own apology".
The Project's Instagram and Facebook accounts have continued to be flooded with comments from shocked and disgruntled viewers, after the segment aired.
Please send a message calling on Channel 10 to axe The Project.