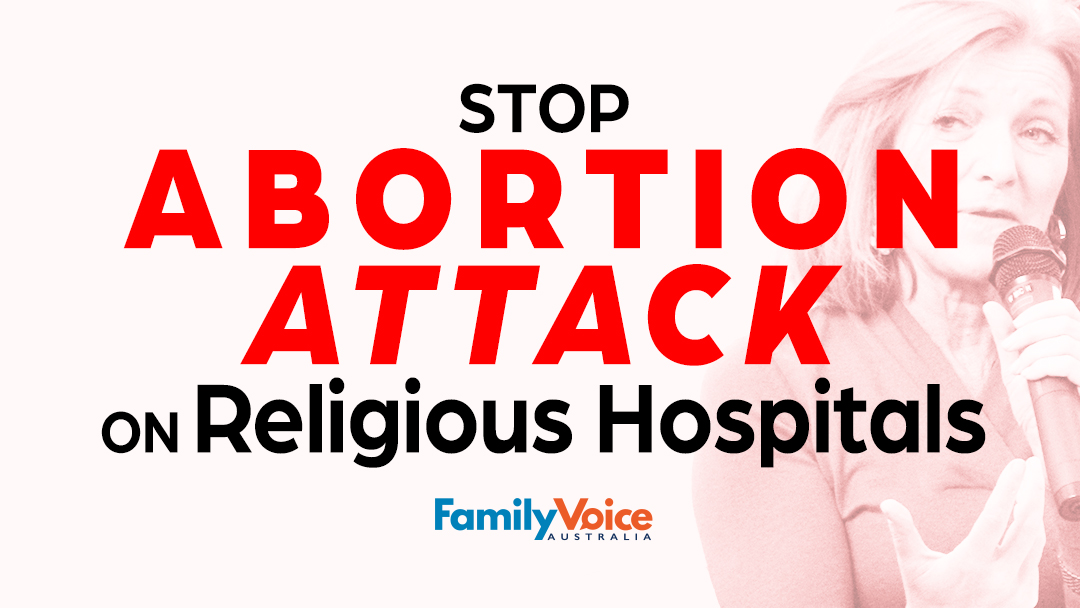 On Wednesday 17th August in the Victorian Upper House "Reason" Party's Fiona Patten will again wage war on Victoria's most vulnerable.
Her proposed law, the Health Amendment (Conscientious Objection) Bill 2022 will push for abortion, assisted dying and contraception services to be freely given in denominational hospitals.
The bill claims that facilities like Mercy Hospital for Women, St. Vincents Public Hospital, and Calvary Health Care Bethlehem have an "institutional conscience" – codes or policies that deny patients "rights" to life-taking health treatment.
If passed, the legislation would force Christian health facilities to provide advice and services leading to the death of a patient's unborn child or removal of protections from an ailing older person.
For many decades, Christian Hospitals have provided excellent facilities for Victorians. The Victorian health network is currently in crisis, with many patients struggling to even access the hospital system, and some dying because of chaotic services.
We can't afford to undermine one part of the Victorian health care system that works.
Yes, some Victorian denominational health facilities have standards based on biblical values – the same foundational values that form the basis of our political and legal systems, and our vibrant Australian culture.
It is the removal of these values that has caused the disintegration of so many Australian families. Let's not make matters worse.
Take a minute to urge your upper house MPs to vote against this bill.
Please Note: This campaign is open to VIC residents only.