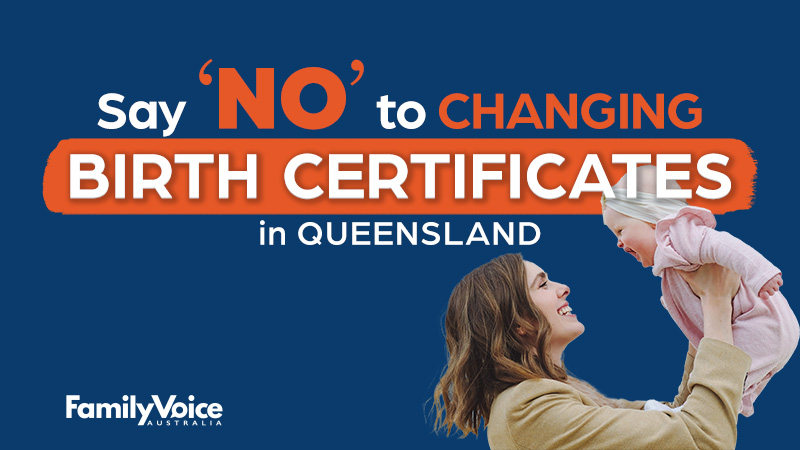 Lawyers are warning that a Palaszczuck Labor government plan to allow people to change their sex on their birth certificate every 12 months could cause serious problems for courts and government departments.
Under the radical proposal, Queenslanders would not only be able to change their sex every 12 months on their birth certificate, but list no gender at all, or even make one up.
Parents would also have the ability to not list the sex of their child on their birth certificate.
The legislation is so extreme that even the Queensland Law Society has criticised it:
"We seek further clarification on how verification of identity processes are to be managed in the absence of a sex descriptor appearing on a person's birth certificate, where current procedures refer to 'gender'," wrote Queensland Law Society president Kara Thompson in her submission on the bill.
Please send a message to the Queensland Premier Annastacia Palaszczuk and Attorney-General Shannon Fentiman calling on them to drop this destructive and harmful legislation.