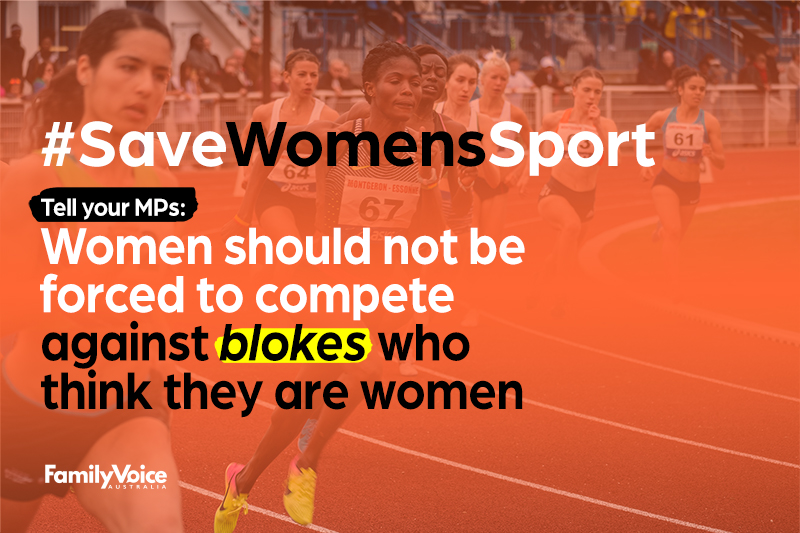 Senator Claire Chandler has introduced her Save Women's Sport Bill into Federal Parliament.
As you may know, the Bill seeks to protect women's sport by allowing single-sex sport – that is to say, making it permissible to stop blokes who think they are women competing against women.
As Senator Chandler said in her introductory speech:
Millions of Australian parents and grandparents have proudly watched their daughters' and granddaughters' sporting achievements: playing their first game, winning their first trophy, making their first state team, or getting their first professional contract.
It is unacceptable that Commonwealth laws threaten sports clubs and associations with legal action for offering single-sex sporting events and competition exclusively for females.
The Sex Discrimination and Other Legislation Amendment (Save Women's Sport) Bill 2022 I am introducing today will make clear that single-sex sport for women is lawful, encouraged and supported by the Parliament of Australia.
Senator Chandler went on to say: "When the Bill comes to a vote, Parliamentarians will have a simple question to answer: Do you agree that women and girls have the right to play single-sex sport?"
With the Federal Election fast approaching, now is a great time to ask your MP whether they will be supporting the Bill or not.
Send a quick message below.