FamilyVoice Australia is a Christian voice promoting true family values for the benefit of all Australians. Our vision is to see strong families at the heart of a healthy society: where marriage is honoured, human life is respected, families can flourish, Australia's Christian heritage is valued and fundamental freedoms are enjoyed.
National Director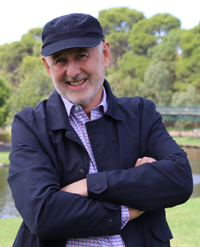 Charles Newington, B.D (Hons) is the National Director of FamilyVoice Australia. Charles has been an ordained minister with the Australian Christian Churches for 34 years. During this time he has been engaged in training the next generation of leaders, starting new congregations and working in mission and community development in Asia.
In recent years, he has been privileged to work with a community of slum dwellers in Phnom Penh, Cambodia who were relocated to a regional area with no resources. His team worked with a Cambodian NGO to assist in settlement – clean water, wells, health care, building an access road and agricultural training and supply of resources.
He came to this role at FamilyVoice after ten years on the Queensland State Advisory Board and a few years on the Governing Board where he still serves as the Executive Chairman.
Charles has a strong commitment to family life, to the Christian responsibility for positive influence in society and to support government in providing the opportunity for a nation to thrive in a climate of freedom, justice and equity.
The Governing Board
FamilyVoice Australia is a registered charity for religious purposes. It is governed by a board of people experienced and trained in governance from Business, Legal, Accounting, Church and Educational backgrounds.
The Board members represent State and sectoral interests and also come from a range of denominational backgrounds.
As a religious charity, we see our role is to provide a Christian voice to the public and political sectors on issues that have the potential to create negative impacts upon the family, the Church and society in general.
Further, to assist the various sectors of the Christian church to understand policy issues and trends of potential negative impact and how to engage in the most productive manner as citizens.