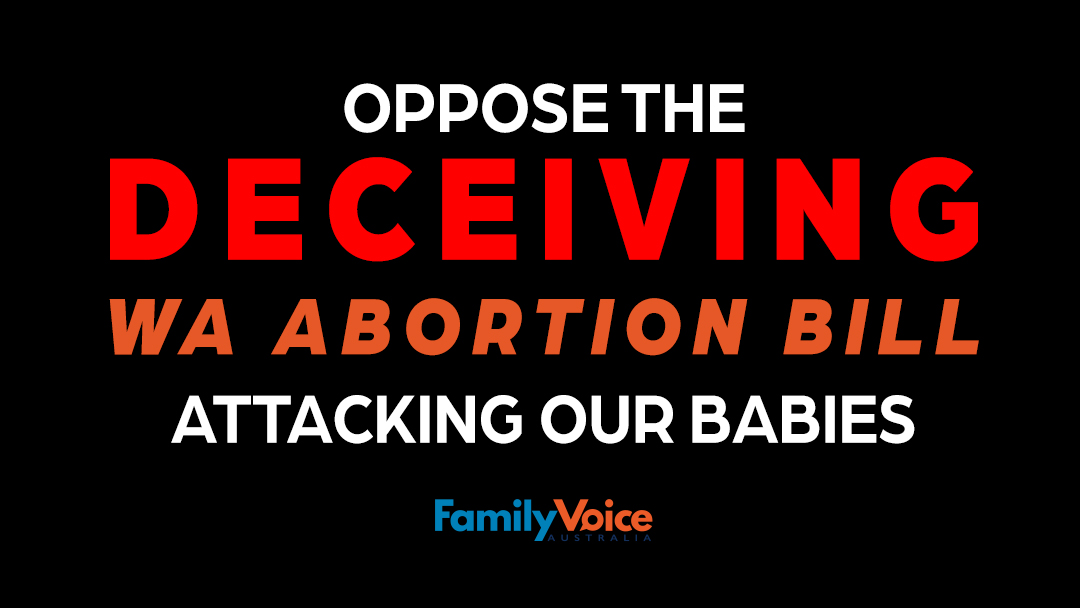 The Bill raises unrestricted abortion to 23 weeks. But at 23 weeks a baby is considered gestationally viable and can survive if born. At this gestation an in-utero baby is no longer dependent on her mother's body for survival.
An e-petition by Maryka Groenewald and sponsored by Kate Doust MLC, has been released to resist the horrific bill. As the e-petition points out, let us oppose the bill and support the e-petition's calls for:
1) Mandated medical care for babies born alive after a failed abortion.
2) A ban on sex-selection abortion
3) Mandated counselling for women considering an abortion. Currently, the Bill does nothing to address the material, mental health and other needs of women in an unplanned or crisis pregnancy.
4) Several mandatory considerations for late-term abortions
Our WA Health Department reported that, at least, "31" WA babies showed "signs of life after an abortion" according to Labor MLC Sue Ellery (LC Hansard, 24/3/22).
Shockingly, the Health Minister Amber-Jade Sanderson has recently claimed the claims in the e-petition are "misinformation", and incorrectly claimed that "There's no such thing as babies born alive after an abortion" (The West Australian, 5/8/23).
Let us stand together against this horrific push and:
A) Resist the disinformation of the WA Government, and
B) Protect WA babies from the further attacks of this horrific bill.