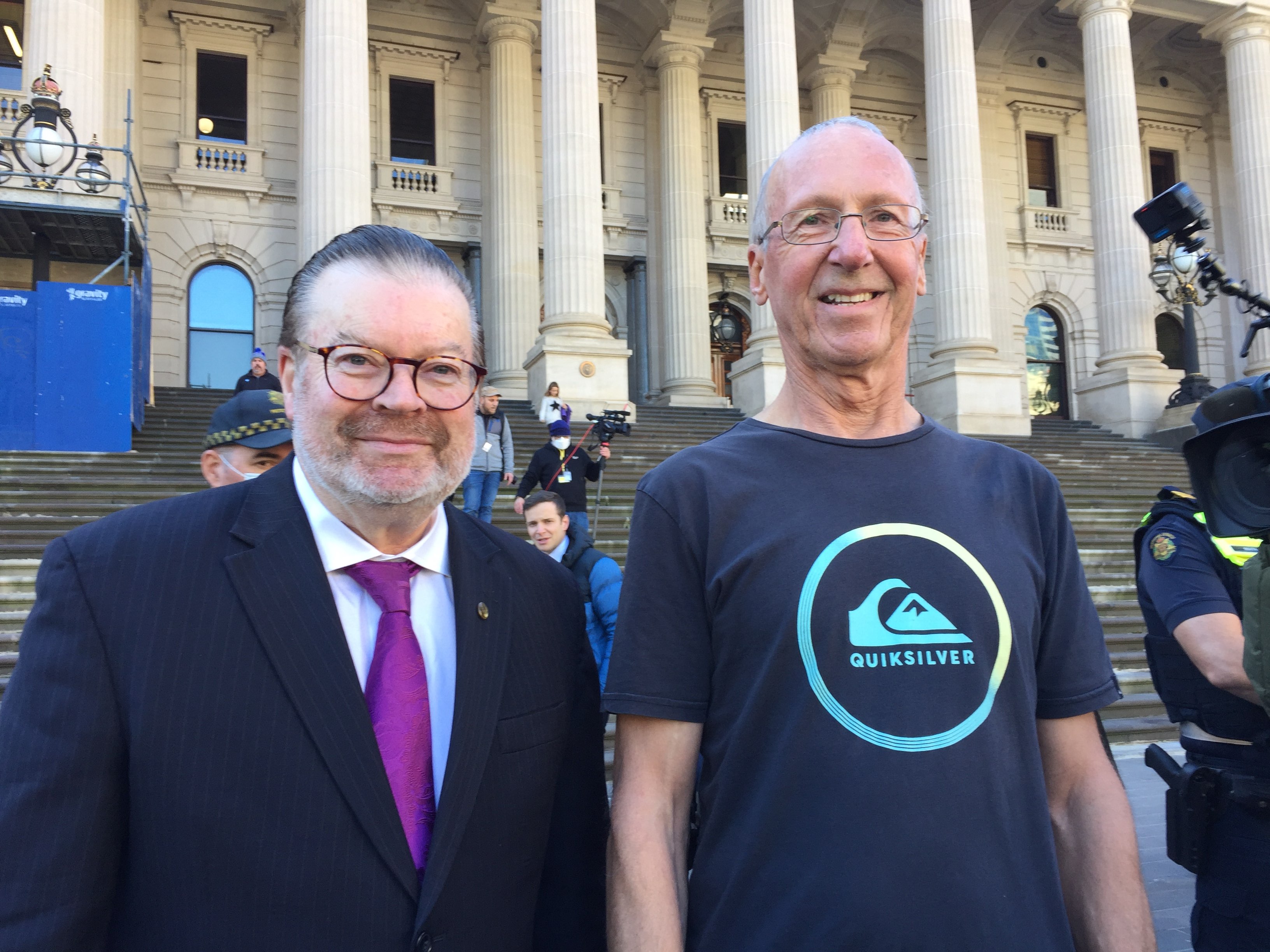 THIS CAMPAIGN HAS CLOSED.
---
Today, at Parliament House, Victoria, the Parliamentary Liberal Party met to expel upper house MP Bernie Finn.
Bernie, a good friend of FamilyVoice Australia, and a staunch ally of conservatives and prolife people around Australia, was voted out of the party primarily for his public and often expressed views on abortion.
He chairs the defense of life March for the Babies Committee and leads the demonstration in Melbourne each October against Victoria's extreme abortion laws.
In his speech on the steps of parliament today, Bernie said:
"I joined the Liberal Party over 41 years ago in February 1981, at 19 years of age … because it was the party of freedom, the party of human rights, the party that stood up for those who couldn't defend themselves. Well, over those 41 years I've fought for those principles and I still stand for those principles today.
"What we have seen today is a statement from the leader of our party that the party that I joined over 41 years ago is dead. The party of Bolte, the party of Kennett gone - doesn't exist anymore. If you hold a view opposite, or different to the leader of this party you run the risk of expulsion.
"Thank you, ladies and gentlemen. I want to thank everybody, those thousands and thousands and thousands of people who have sent emails and letters of support both to me and about me over the last week or so. It is enormously appreciated.
"I can guarantee that I'm going on. I will not be bullied by Daniel Andrews. I will not be bullied by Matthew Guy either. Let us go forward and let us form a new movement if we must, if that's what's needed, and let us fight for what we must fight for - and let us go on."
Bernie Finn will continue to represent the Western Metropolitan Region in Victoria's upper house but will sit with cross-benchers.