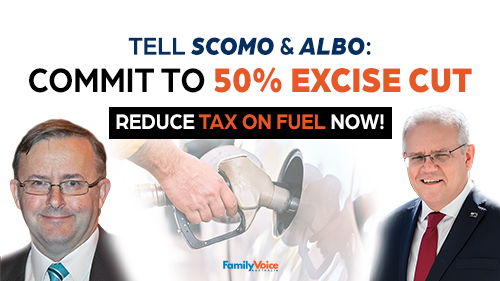 THIS CAMPAIGN HAS CLOSED.
---
Pauline Hanson has committed to a 50% reduction in excise tax on petrol and diesel in Australia. This will be a huge relief for families. Families cannot afford this huge tax on fuel.
The family household budget cannot support petrol prices as they burst through the $2.00 per litre mark.
The Federal government-imposed Excise Tax is currently set at 44.2 cents per litre. Over 20% of the price of fuel. It was first introduced at 1 penny per gallon, which works out at about 0.18 cents per litre. This has gone up 24,556% since then. This has to stop!
As the federal election approaches get Anthony Albanese and Scott Morrison to commit to this reduction in fuel costs. It would be a great relief for families if they did.