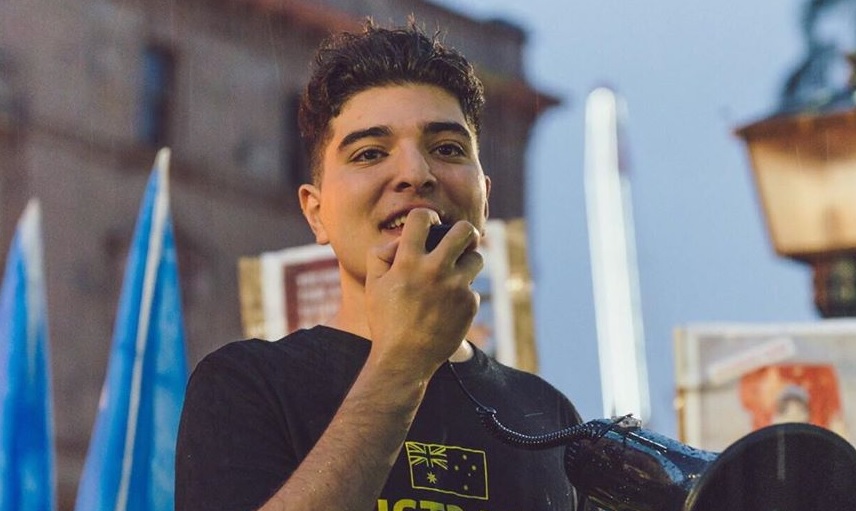 I recently wrote about Queensland University student Drew Pavlou. He was in deep trouble, facing expulsion from the university for speaking out against what is happening in China.
Last year, Drew Pavlou and 15 of his fellow students organised a pro-Hong Kong democracy protest, calling for an end to Queensland University's close ties with the Chinese government. Twenty percent of the university's students are from China, and the university relies on the high fees they pay.

Drew Pavlou's protest was peaceful, but he was attacked by several big men in dark glasses – punched in the mouth and knocked to the ground. He also received hundreds of death threats. Yet Brisbane's Chinese Consul-General issued a statement praising the Chinese thugs' "patriotic fervour".
Disturbingly, Queensland University does not seem to have taken action against those who attacked Pavlou. Rather, it charged him with 11 offences – many of them trivial – and ordered him to attend a disciplinary hearing on 20 May.
The result was announced last Friday. Drew has been suspended from the university for two years.
He had been a top student and was due to graduate with a BA at the end of this year. His suspension has put an end to that – all because he spoke out in favour of democracy in a university that is supposed to promote freedom of speech.
That fundamental freedom is probably more at risk in Australia today than ever before. Last year, Rugby Australia sacked Israel Folau for quoting Bible teaching in an Instagram post. While he was able to settle out of court with the help of a top lawyer, he did not get his job back.

Last year Dr Peter Ridd, a physics professor at Townsville's James Cook University, publicly questioned the quality of Great Barrier Reef research by some of his colleagues. Instead of checking whether Ridd's claim was correct, the university sacked him.
A Federal Court judge found that Dr Ridd had been unfairly dismissed and awarded compensation – but the university is currently appealing that decision. His future, and freedom of speech in Australian universities, hangs in the balance.

Israel Folau has a strong Christian faith. I do not know whether that is true for Drew Pavlou or Dr Ridd, but all three are made in the image of God. Like the rest of us, they should be able to speak their views as long as they do not defame or threaten violence – whether or not we agree with them.

Not only is the right to speak about politics or science at stake, so is the freedom to share the gospel.
Peter Downie - National Director, FamilyVoice Australia