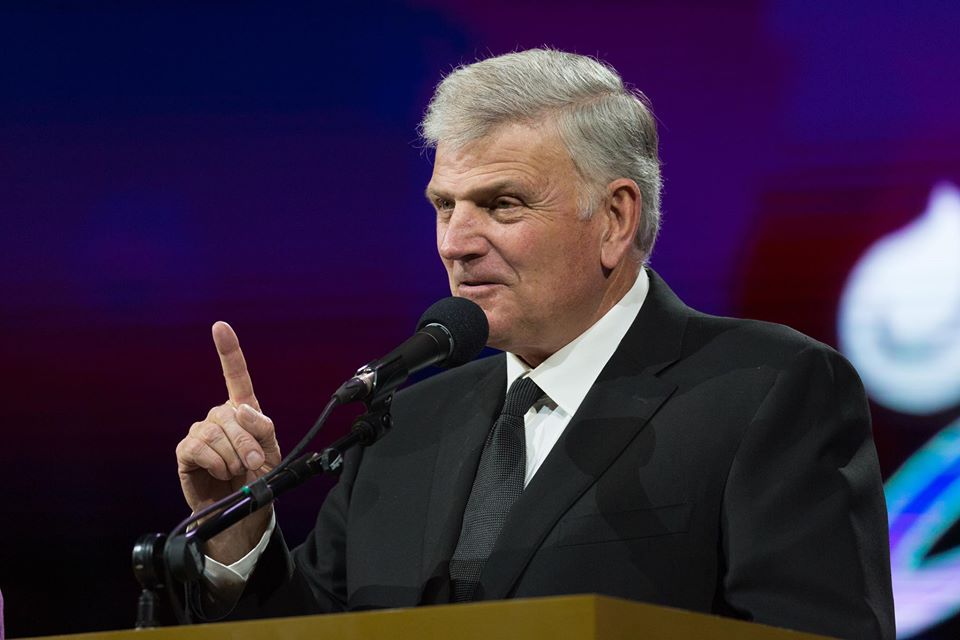 House of Commons Leader Jacob Rees-Mogg has demanded venues stop discriminating against the forthcoming Franklin Graham tour of the UK.
The outspoken conservative MP has warned service providers "not to discriminate unlawfully on grounds of religion and belief" in denying Franklin Graham venue hire.
Franklin Graham is due to tour eight cities in the UK this year but LGBT activists are trying to shut down the tour.
Numerous venues have already cancelled on Graham.
"No-platforming is a particularly disagreeable modern trend," said Rees-Mogg.
"It is a sad truth that many people who tout themselves as being liberal are liberal only about what they like and are very intolerant of the views with which they disagree," he said.
The comments by Jacob Rees-Mogg responded to a question from MP Fiona Bruce who referred to the Prime Minister's Christmas message statement that "We stand with Christians everywhere, in solidarity, and will defend your right to practise your faith."
"Plainly, that was meant to include the UK, so may we have a statement on whether we can really call ourselves a tolerant, inclusive and diverse society that respects freedom of speech, whatever one's religion or beliefs, if we deny the Billy Graham Evangelistic Association a platform in this country?," Bruce asked.
Franklin Graham has responded in a Facebook post to the campaign against him speaking, saying that opposition to the Gospel shouldn't really surprise.
"Jesus warned that it would come," said Graham.
"As you may know, my eight-city evangelistic tour across the UK has been met with resistance by LGBTQ activists who inaccurately claim that I am homophobic, Islamophobic, and say that I speak hate.
"Anyone who knows me or has heard me speak knows that this really isn't true—but, I DO preach the TRUTH of the Gospel. Could it be, rather, that these folks are truthophobic or free-speech-ophobic?," he asked.