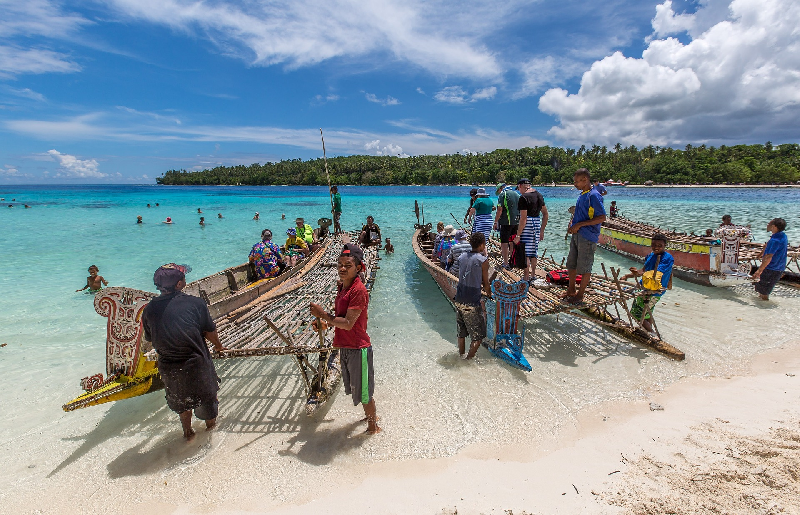 In a remarkable recent development that sets a standard for Australia and every nation, the leadership of Papua New Guinea has resolved to declare the country to be officially Christian.
This builds on Papua New Guinea's recognition of its Christian heritage, as described in the preamble to its Constitution that was adopted upon independence from Australia in 1975:
We, the people of Papua New Guinea ... pledge ourselves to guard and pass on to those who come after us our noble traditions and the Christian principles that are ours now ... under the guiding hand of God, to be the Independent State of Papua New Guinea.
The country is highly Christianised, with around 70 per cent of people indicating personal faith in Jesus, in a culture that is steeped in Christian morality.
But in June 2020, a report issued by the PNG National Research Institute, concluded the country is not officially Christian.
The report's author, Dr Eugene Ezebilo, said that a country is Christian only when it has Christianity as the official national religion and features an established church. He cautioned that if PNG officially becomes a Christian nation it may dissuade non-Christian people from moving to PNG from overseas.
Papua New Guinea's National Executive Council in August 2020 approved a proposal to formally declare the country Christian under the Constitution, apparently in response to the report.
However, according to Dr Ezebilo, it is unlikely that a constitutional referendum will occur to effect any change.
FamilyVoice Australia spokesman David d'Lima said constitutional recognition of the Christian faith is a helpful feature for any nation, but ultimately does not make for a Christian country.
"Australia and Papua New Guinea have a rich Christian heritage and a constitutional recognition of the sovereignty of God," he said.
"In Australia, the preamble declares the people to be humbly relying on the blessing of Almighty God and the Father of Federation (Sir Henry Parkes) wrote in a column published in the Sydney Morning Herald on August 26, 1885, that we are pre-eminently a Christian people.
"But every nation, just like every person, is Christian only to the extent that Christ himself lays the claim - or not - as he explained when referring to sheep and goat nations," David d'Lima said.
"Like any parent, we may well be proud of Papua New Guinea as our offspring nation that seeks to honour Christ.
"However, if we continue our headlong plunge into wrongdoing in Australia, we may eventually have to rely upon missionaries from PNG to re-evangelise our country.
"The ethical behaviour of PNG and its embrace of the Christian gospel is far better than Australia which has become increasingly sinful in its social behaviour and legal provisions in recent years."