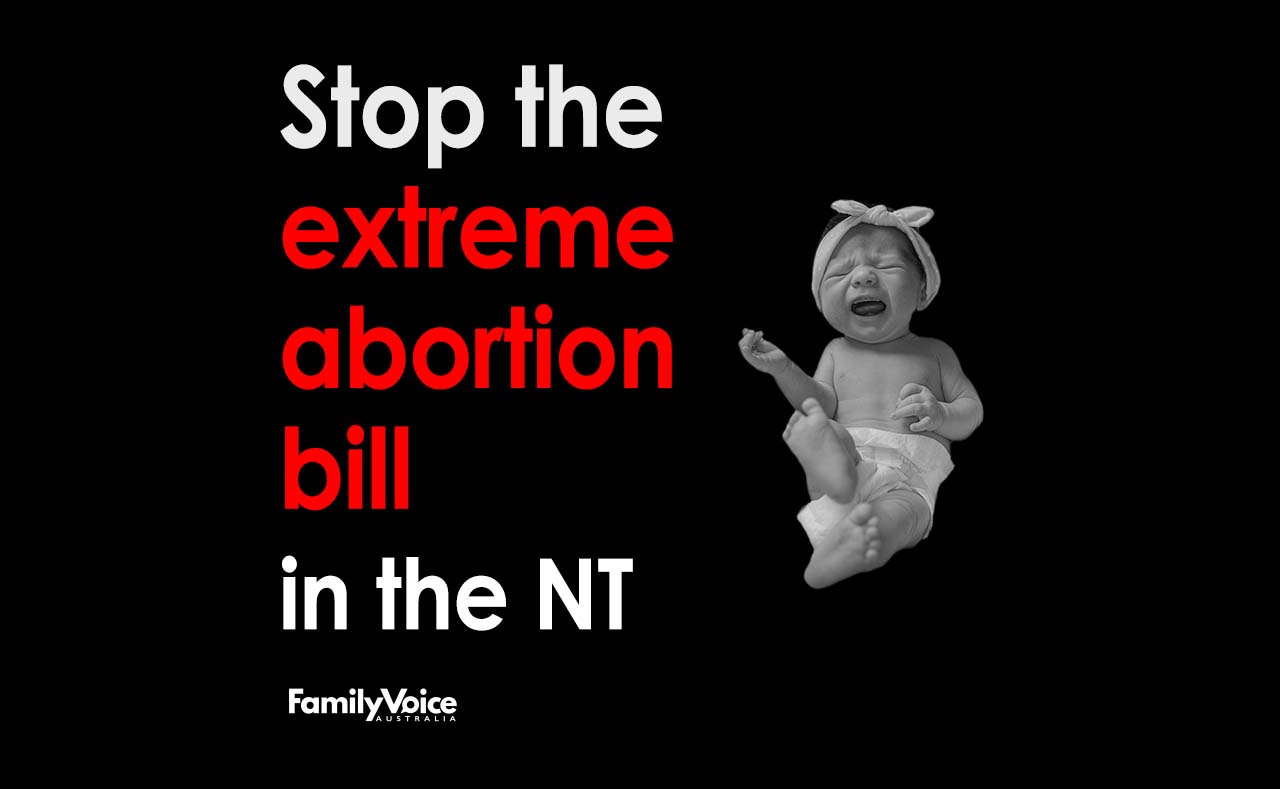 THIS CAMPAIGN HAS CLOSED.
---
The Territory Assembly is looking to greatly weaken the existing modest protection of the unborn, by allowing doctors to terminate life in the womb at any time during the pregnancy, as long as two doctors agree to the procedure.
This outrageous proposal would also allow pregnancy termination between 14 and 24 weeks with the agreement of one doctor instead of two, thereby removing a second opinion and the time delay that so often helps women have a pro-life change of mind.
It's vital that we raise a voice, in defence of the most vulnerable in the Northern Territory.
As the mother of King Lemuel instructed her son, in ancient times: "Speak up for those who cannot speak for themselves, for the rights of all who are destitute" (Proverbs 31:8), and as God made the Patriarch Joseph father to Pharaoh (enabling the people to escape starvation), so we today must provide wisdom to the civic authority to rescue those being led away to death.