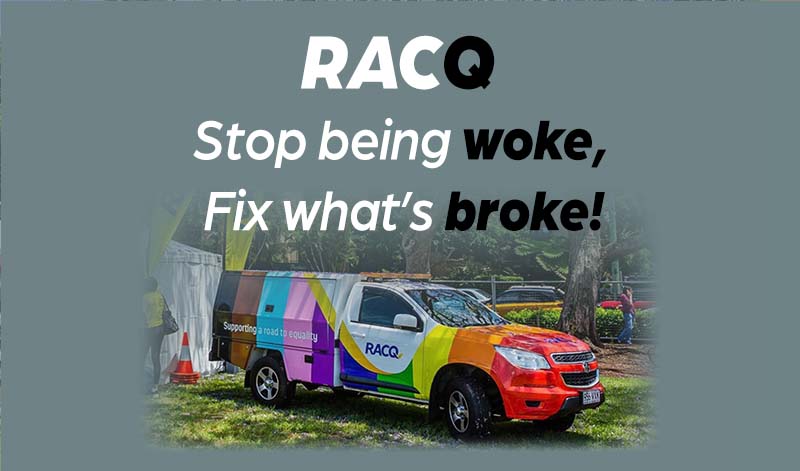 THIS CAMPAIGN HAS CLOSED.
---
It appears that RACQ (Royal Automobile Club of Queensland) has caught "The Woke" virus.
In its latest magazine "The Road Ahead" on page 5 they have an article called "Road to Equality".
It says that "RACQ has introduced a highly visible show of support for "a road to equity"". They have painted one of their patrol cars "in the colours of the Progress Pride flag".
The RACQ should stick to fixing broke cars and not get involved in "Woke" causes.
Perhaps a way to cure "The Woke" virus would be to move their headquarters from Brisbane to North QLD. The good people of North QLD know that two bulls don't produce a herd.