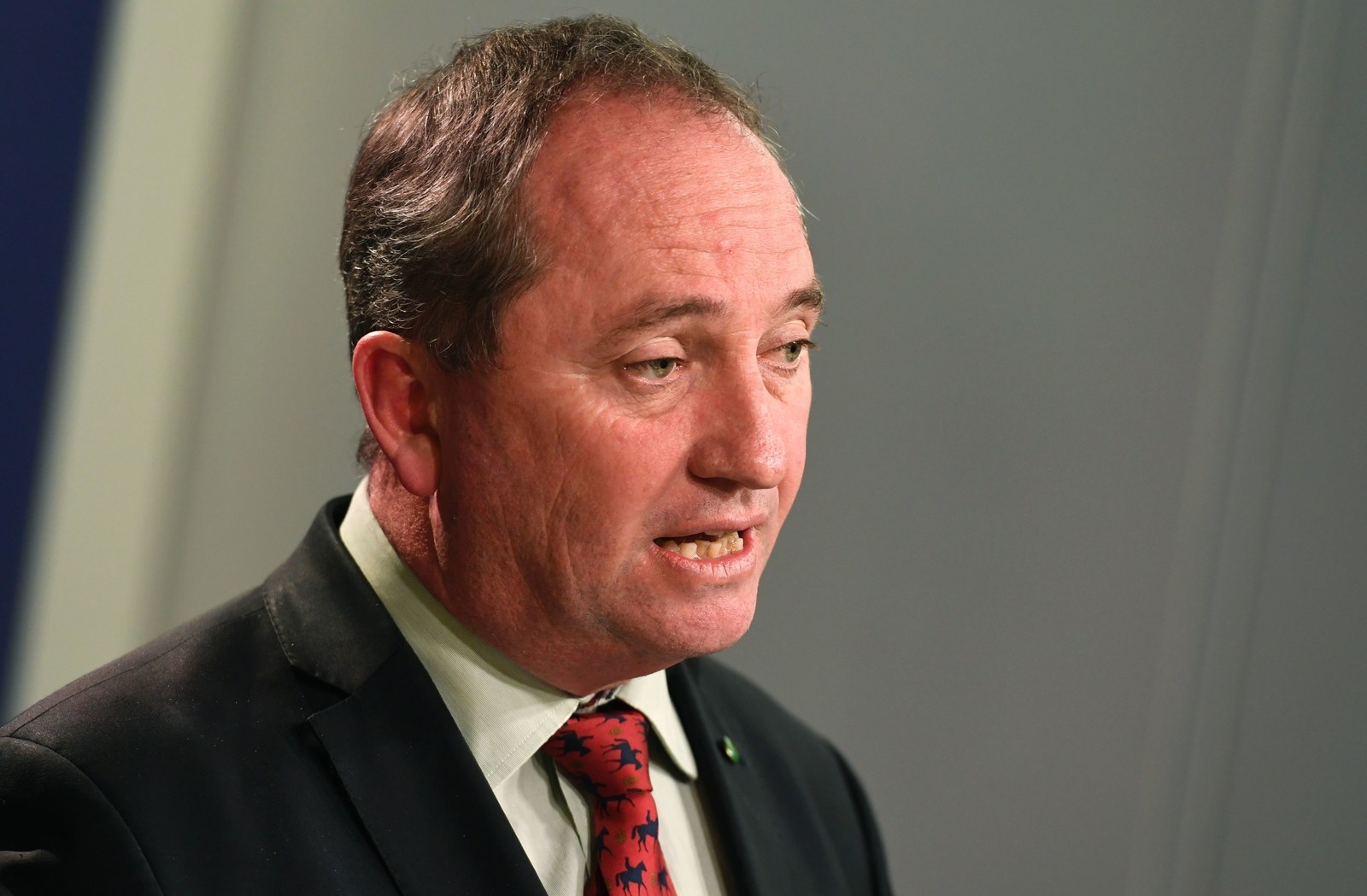 Barnaby Joyce has threatened to leave the National Party after a reported backlash from NSW Nationals colleagues over his stance against a radical abortion bill.
It has been reported that NSW Nationals MPs are pushing to have him expelled because of his pro-life stance.
In response, Joyce has upped the ante and sought to call his colleagues' bluff, saying that if four members of the NSW Nationals publicly state they do not support him, he will quit and become an independent.
Joyce has been an outspoken critic of the extreme NSW abortion bill, saying earlier this month that "two doctors does not equal God".
"Just because they're doctors does not mean they have a right to determine whether a healthy person lives or dies," he said.
Joyce has even invoked his newborn son Tom.
"On 1 June Vikki's and my son Tom took his first breath," he said in a recent speech in parliament.
"This was not the start of his life. The reality is that he was part of this world for some time and was merely passing from one room to another.
"The hour of birth is an arbitrary point in modern medicine, within a range of two to three months. His birth, to Tom, did not endow him with greater meaning as a person. As parents we had no lesser responsibilities than when Tom left the hospital, being totally reliant on our nurturing and protection.
"Inside the womb, Tom kicked, punched, grabbed his umbilical cord, felt pain, slept and dreamed. With ultrasound, he was most certainly seen in real human form. To say he didn't have the rights of other human life is to say he must have been subhuman," Joyce said.
Former deputy prime minister John Anderson has warned that Nationals voters could abandon the party because of the "very messy" NSW abortion debate¬, according to The Australian.
"People like my wife will feel truly alienated from the party that she's been a part of ever since she married me," Mr Anderson said.
The legislation has been widely condemned.
"The bill is a bad one,", said Catholic Archbishop Anthony Fisher. "It will require Catholic (and other) doctors and hospitals to collaborate by either taking part in the abortion or referring patients to someone who will."
Likewise, Archbishop Makarios, the Primate of the Greek Orthodox Church of Australia, has criticised the legislation.
"The Orthodox Christian Faith and Tradition unequivocally teach that life begins form the first time of conception, that the life of the unborn is sacred and infinitely valued by God, and therefore must be considered with the same dignity and worth we enjoy ourselves," he said.
"Tragically, the right to life of the indefensible unborn child is increasingly violated despite the protection and advancement of many other rights."
Archbishop Makarios said NSW MPs should support pregnant mothers by offering alternatives to abortion.