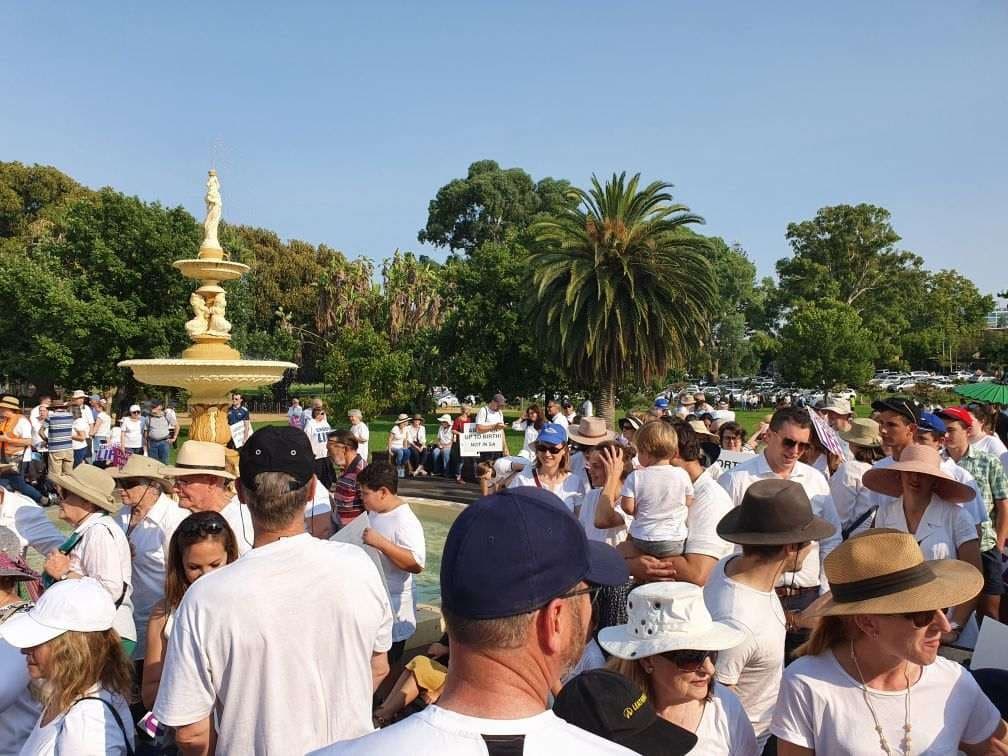 Over three thousand people turned out for the Walk for Life in Adelaide on the weekend to protest moves to unwind protections for the unborn.
Attendees walked from Pennington Gardens to Parliament House.
Speaking at the event, Claire Scriven MP described the proposed laws as "damaging and devastating".
"It's fair to say that generally people expect that new laws that are introduced will help our society or will help conditions for individuals within our society.
"These proposals do neither of those two things. These proposals abandon women and these proposals abandon their babies," she added.
She highlighted the horrific nature of the legislation, saying it allowed abortion up until birth.
Bishop Silouan of the Greek Orthodox Archdiocese of Australia said that "we pray that the glorious building behind us [Parliament House] will express the will of God in all its decisions."
"If you did to an animal what the proposed legislation will allow doctors to do to human babies, you would be put in jail."
He pointed out that in NSW the Premier provided five months for an inquiry into cruelty to animals but only five days to an inquiry into the cruelty of abortion.
Bishop Silouan said that South Australia must not do the same.
Bishop Greg O'Kelly of the Port Pirie Catholic Diocese and Administrator of the Archdiocese of Adelaide also spoke.
"The Prophet Jeremiah spoke the word to the Lord 'Before I formed you in the womb, I knew you. Before you came to birth I consecrated you'", he said.
"And that is our outlook on life. One of reverence and sacredness for God-given life. An outlook of tenderness and awe. And that attitude cannot cope with a law that would make it possible for abortions right up to the ninth month.
"The killing of a human being about to be born. Through an operation that is horrendous in its methods. It has been shown that a fetus will react to pain at an age earlier than 20 weeks."
"Our view, our central view, is that life is to be treasured, seen as sacred, from conception to natural death," he added.