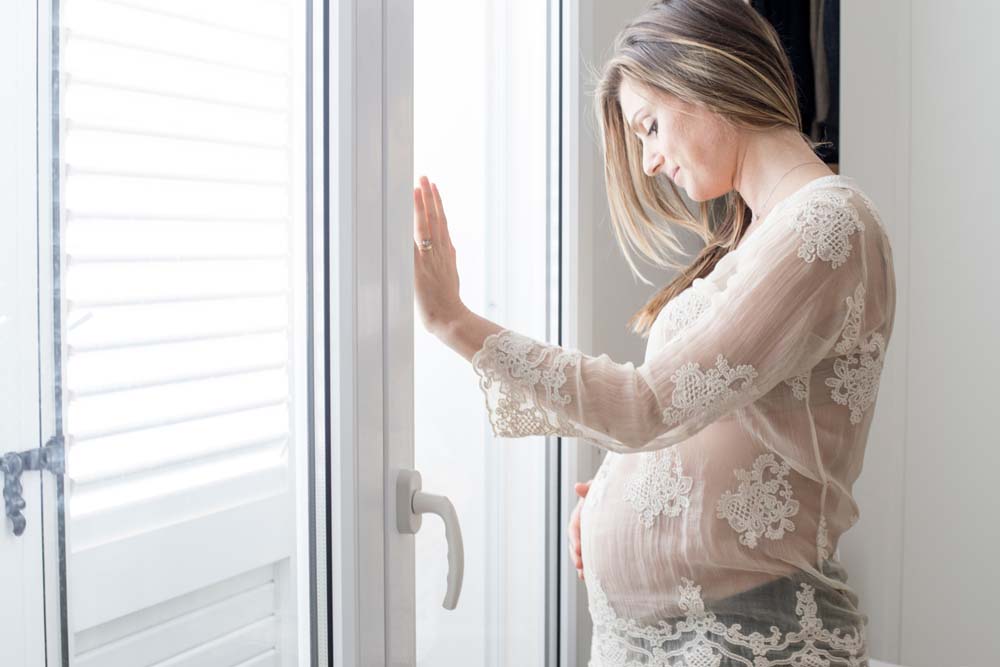 Thousands of WA women will no longer be alerted to alternatives to abortion as new legislation seeks to outlaw peaceful vigils within 150 metres of abortion facilities.
The Public Health Amendment (Safe Access Zones) Bill 2020 is unnecessary, perpetuates violence and is a foolish attack on freedom of speech, according to FamilyVoice WA Director Darryl Budge.
"This proposal to ban speech opposing domestic violence against the unborn is unnecessary, as police already have the power to regulate public gatherings and they can intervene if unlawful harassment occurs," Mr Budge said.
"Pro-life sidewalk counsellors in WA have never been charged, let alone convicted of 'nuisance' or 'obstruction' as set out by the existing Public Order in Streets Act (1984).
"This bill seeks to ban harassment, intimidation and threatening behaviour, but the government has not provided a single example of this occurring in WA.
"It proposes an extraordinary $12,000 fine and 12 months jail penalty if one breaches an Orwellian subjective ban on communication outside an abortion clinic that is 'reasonably likely to cause distress or anxiety'.
"If the test for the validity of censorship is to stop any person feeling anxious, then the WA government should admit it discriminates against people who seek life for the unborn, while allowing speech and intimidation by animal and forest activists that distresses farmers and forest workers.
"The unborn must be protected from this unjustified attack against their right to life, and for their mother to be supported and encouraged to choose life."
Health Minister Roger Cook admitted that choosing to kill a child's life is "emotionally challenging", and WA Liberal Party leader Liza Harvey said in 2019 that abortion is "traumatic" and alleged, without evidence, that women might have been "spat on or… coerced" by sidewalk counsellors.
FURTHER DETAIL
Forty Days for Life vigil attendee Steve Klomp says that since the pro-life vigil came to WA fifteen years ago there have been no arrests, let alone convictions of wrong-doing, of any attendee.
"Vigil attendees are actually loving, non-judgemental, Christian people who pray on public land," Steve explains. "They never approach any clinic attendees, nor do they call out anything. The only contact they have with people attending the clinics, save perhaps for an occasional wave, is when they are approached first."
At times a passer-by will verbally abuse vigil attendees. "Their abuse is met with a smile and a blessing," Steve says.
"Vigil attendees do not block driveways, they do not enter the clinic or its parking area and they do not occupy the footpath. The vigil is subject to a police permit and all attendees adhere strictly to the conditions laid out in that permit."
In recent times these vigils have saved the life of an average of five children each year, according to Steve.
Vigils are held from 7AM to 5PM each day of Lent, except Sundays. They are held at other times of the year as well, but the largest vigils occur in the lead up to Easter.
"Every year there are five more children happily enjoying their childhood, with mums who are forever grateful they didn't make the dreadful mistake of opting for an abortion," he said.
Steve says that clinic staff will sometimes walk attendees from their cars into the clinic. "I wonder if they recognise the customers who are wavering and go and get them to ensure the sale."
Although the clinics ring police often, "to set up a history of complaints," according to Steve, vigil attendees have only been asked to leave once due to the technical issue of possessing the police permit electronically, but not on paper.
The last 40 Day for Life vigil at the Midland clinic was only permitted to stand beyond a four metre exclusion zone on one side of the driveway. No vigil attendees are permitted on the other side.
"WA Parliamentarians have often stated their goal is to reduce the number of abortions occurring in Western Australia, but the proposed legislation prevents us from saving lives."
"No other expression of protest or vigil is so specifically over-regulated," according to Mr Budge. "You are free of such legislation if you pray to end farming or if you want to protect trees or puppies, sharks or chickens, but not if you want to defend a child."