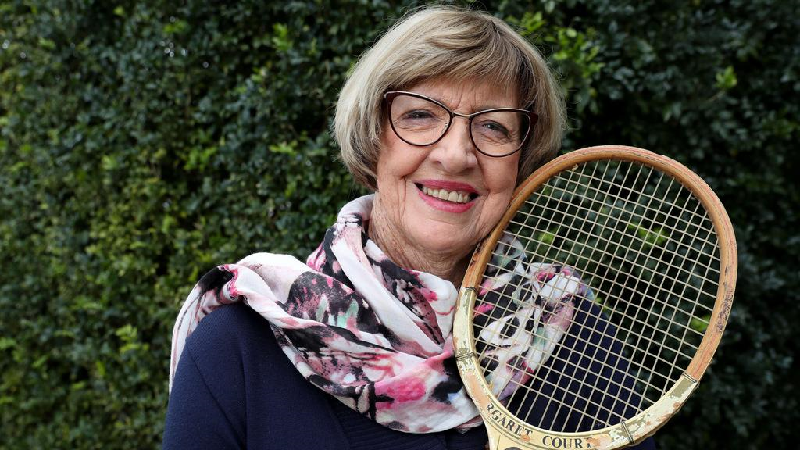 In January this year, Aussie tennis legend Margaret Court was persecuted for her view that marriage is between a man and a woman. On the 50th anniversary of her world record 24 tennis Grand Slams, she was presented with a trophy in Melbourne's Margaret Court Arena, but not allowed to speak.
At the same time, lesser champions John McEnroe and Martina Navratilova ranted against her in a different part of the venue.
Now Margaret Court is being penalised again. But this time, the poor and needy in the community are being made to suffer as well.
Margaret now pastors the Victory Life Centre church in Perth. Among other things, her church provides free food, clothing and shelter for the growing number of people who need it.
The Margaret Court Community Outreach used to distribute 30 tonnes of food each week. But since the COVID pandemic hit and many people lost their jobs, they've been handing out 70 tonnes – more than double. As Andrew Bolt said on his Sky News program on 8 October, "Something had to give!"
So Victory Life approached LotteryWest. This body runs WA lotteries and is required to donate to charitable causes. Victory Life applied for a grant to buy a freezer van to help support desperate WA families.
But LotteryWest said no.
It told staff from the Victory Life Community Services Inc that they needn't apply in the future either. It said LotteryWest is a major sponsor of the Gay Lesbian Mardi Gras. Any Victory Life request would not be successful because of Pastor Margaret Court's views on marriage and gender issues.
"We do not discriminate," LotteryWest told the staff. "We sponsor the LGBT parade, but not this church charity outlet."
LotteryWest does not appear to know what "discriminate" means!
It is yet another case of people suffering discrimination for stating a view shared by many other Australians. Free speech is under attack in this country as never before.
Curiously, section 62 of the WA Equal Opportunity Act says it is an offence to discriminate against another person in the provision of grants on the grounds of a person's religious convictions.
I have written to the WA Equal Opportunity Commission. I have asked them require LotteryWest – a WA government agency – to obey section 62 of the Equal Opportunity Act, and stop discriminating against Victory Life Community Services, whose help for the needy is vital during the COVID pandemic.
Margaret Court is planning to lodge a complaint against Lotterywest with WA's Equal Opportunity Commission.
But in the meantime, we need to send a strong statement to Lotterywest that religious discrimination is not okay and that the decision should be reversed immediately.
You can sign the open letter to Lotterywest at the following link:
https://familyvoice.org.au/campaigns/tell-lotterywest-don-t-discriminate-against-margaret-court
Peter Downie - National Director
FamilyVoice