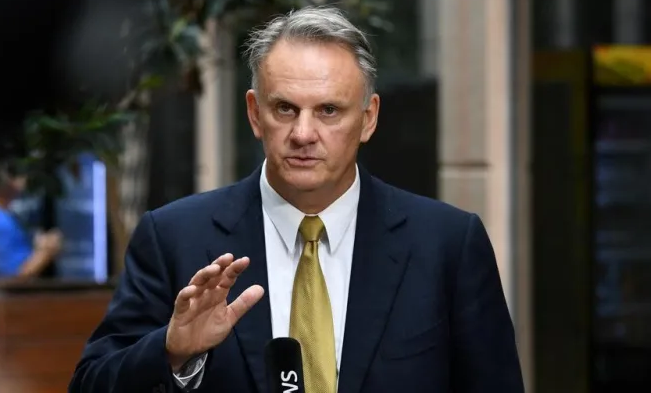 Back in 2004, Mark Latham was the leader of Australia's federal Labor Party. He's now on a very different path, leading Pauline Hanson's One Nation in the NSW upper house of parliament.
There's no love lost between Mark Latham and his former party. In March last year, Labor put him last on its list of preferences for the NSW state election.
But that didn't worry him. He won enough votes to elect not only himself, but his running mate Rod Roberts as well.
And this week Mark Latham has shown once again why he's a force to be reckoned with.
Mark Latham took aim at the NSW education system and the secret return of the controversial "Safe Schools" program, an issue he alluded to in our webinar last week.
You may be among the many – including me – who thought "Safe Schools" was dead. From 2010, FamilyVoice campaigned long and hard to have it removed from schools. We were very thankful when most state governments did so.
But Mark Latham has discovered that all is not what it seems. His new post is headed:
SAFE SCHOOLS BY THE BACK DOOR: The Ongoing Sexualisation of Young Children.
He goes on: "In 2017 the NSW Government ended the teaching of the Safe Schools program. But what if teachers are now being trained to teach gender fluidity (boys becoming girls and girls becoming boys) by other means, as a regular part of their classroom practice?
"While the formal stand-alone program might have been abolished, Safe Schools has actually become more dangerous, as it has been adopted as a regular part of teacher professional development (PD) and pedagogy in NSW."
Mark continues: "The NSW Education Standards Authority (NESA) accredits organisations for teacher PD and training. One such accredited body is 'Multiverse', run by someone named Red Ruby Scarlet (who changed her name from Miriam Giugni).
"In August 2017 she came to prominence campaigning to rename Father's Day as 'Special Person's Day', so as not to upset children without dads.
"Scarlet now runs NESA-accredited school-teacher training courses, and also accredited courses for preschool/childcare staff through the Australian Education and Care Workforce professional body.
… One of her course offerings is 'My Friend has Two Mums: Gender and Sexuality in Early Childhood'.
"It has modules in 'Queer Thinking in Early Childhood', 'Queer Pedagogies', 'Intersex Identities', 'Living Non-Binary' and 'Aboriginal Queerness and Queeness'. This is for teaching children as young as three years old."
If this information disturbs you, you are not alone. As Mark Latham said in his maiden speech last year:
"With few exceptions, people are born either male or female. We shouldn't be confusing young people and risking their mental health by pushing gender fluidity upon them.
"We shouldn't be taking away from parents their essential role as the primary carers of their children – in matters personal and sexual.
"We shouldn't be changing the purpose of our education system: transforming schools from places of skill and academic attainment into gender fluidity factories. Most of all, we shouldn't be losing sight of the interests of mainstream, majority Australia.
I say, "Amen!"
We are thankful that Mark Latham has put this issue on the public record. We will be taking it further. Please pray!
Peter Downie - National Director