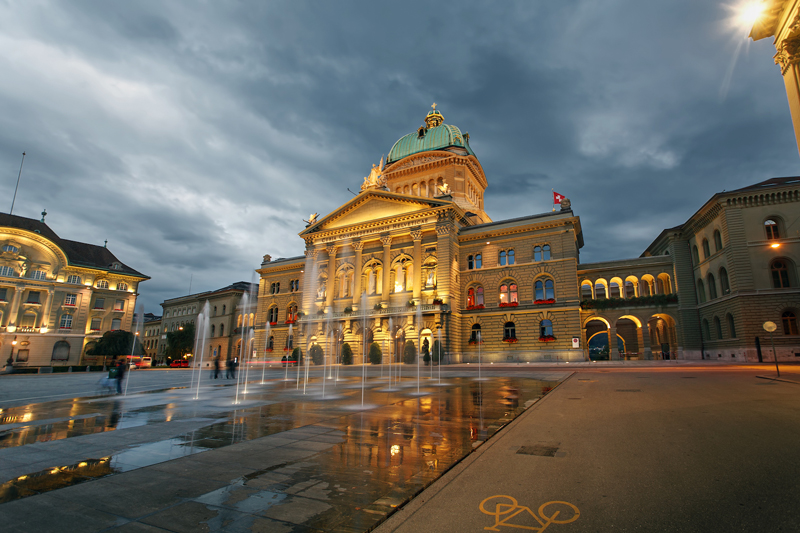 By Darryl Budge
Swiss people risk three years jail for criticising sexual preferences.
The Swiss parliament voted 118 to 60 to punish people who speak or act in a discriminatory manner based on sexual orientation, but stopped short of criminalising criticism of gender identity. The law was passed in October and came into effect in December.
During the debate, some MPs questioned whether extending the list of crimes of discrimination had unintended consequences. "If you agree to this, it will never stop," said Senator Andrea Caroni of the centre-right Free Democratic Party (FDP).
Senator Caroni rhetorically asked whether discrimination against disabled people, linguistic regions, nationalities or political opinion should also be included in the law.
Senator Caroni's questions could now be criminal speech.
The move threatens Christians and other religious people with jail sentences for espousing an orthodox belief about human sexuality.
This uncritical acceptance of victimhood status is what led to weaponised anti-discrimination law.
Peter Kurti of the Centre for Independent Studies has rightly pointed out that: "Anti-discrimination laws have been weaponised. Today, when we talk about discrimination against LGBTQI people, the underlying assumption is that they are weak, fragile, and vulnerable."
Groups pushing transgender ideology have claimed that the decision to exclude gender identity "marginalises intersexual and transsexuals".
"[The law] will only be complete when it condemns discrimination based on gender identity," said Alecs Recher, a lawyer with Transgender Network Switzerland (TGNS).
According to Swissinfo.ch, Swiss Auxiliary Bishop Marian Eleganti of Chur would be in legal trouble today if he stated again that 90%" of instances of sexual abuse committed by the American Catholic clergy "are directly linked to homosexual tendencies".
The site also suggested that Florien Signer, party strategist for the Swiss Nationalist Party PNOS (Partei National Orientierter Schweizer), would be prosecuted if she restated that homosexuality "has degenerated into a quasi-religion."
Austria, France and Denmark have also criminalised criticism of sexual orientation.