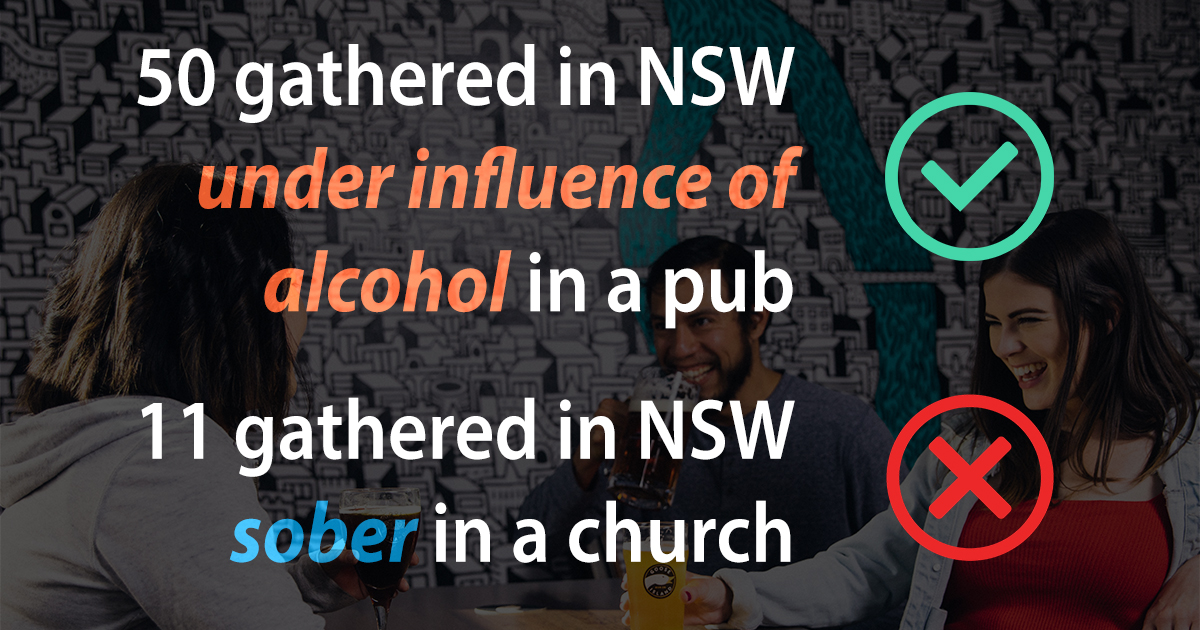 Pressure is building on NSW Premier Gladys Berejiklian to end her discriminatory COVID-19 church crackdown.
Over six thousand people have signed a petition launched by the Catholic Archdiocese of Sydney on May 27.
Presently in NSW fifty people can meet at hospitality venues. But as few as eleven people are prohibited from meeting at a church.
"Churches have cooperated at every stage with the Government's public health directives during this pandemic," Archbishop Anthony Fisher OP said.
"We understand that the shutdown was necessary to flatten the curve, but it came at a cost – not only to the economy, but also to the spiritual and mental health of our people.
"They miss gathering for worship and praying in a sacred space. I am at a loss to explain to Catholics in Sydney why our reasonable requests to the government are not being granted.
"Contrary to what has been said throughout this pandemic, we do not consider church attendance to be non-essential; indeed, nothing is more essential than the practice of our faith," reads the petition.
"Catholics are not asking for special treatment, we are asking for equal treatment.
"This unequal treatment of religious worship leads us to ask whether the Government is listening to the concerns of Catholics and other people of faith or indifferent to the effect the closure of our churches is having on people during these difficult times.
"The freedom to practice faith is necessary for human flourishing and a great contributor to the common good."
FamilyVoice Australia National Director Peter Downie said, "Governments have been heavy-handed and unjust in their treatment of churches during the COVID-19 crisis."