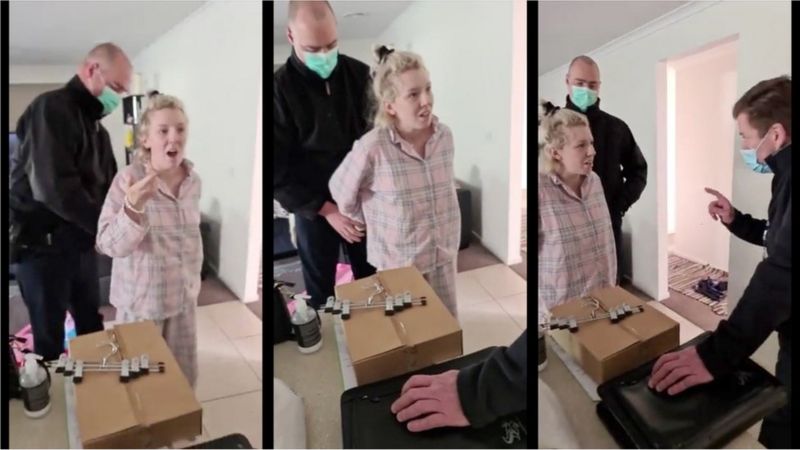 The Victorian Bar has expressed concern after viewing footage of the arrest of Ballarat woman Zoe Buhler.
Buhler was placed in handcuffs on incitement charges after she posted details of a Freedom Day protest on her Facebook page, despite informing police that she had an ultrasound appointment to attend in an hour and saying she was happy to delete the social media post.
"We recognise the importance of compliance with the law, but enforcement of those laws needs to be proportionate and consistent" said President of the Victorian Bar Wendy Harris QC.
The Bar said that the arrest and handcuffing of Zoe Buhler appeared disproportionate to the threat she presented:
The law in Victoria, explained by the Supreme Court of Victoria and the Court of Appeal in Slaveski v Victoria and Perkins v County Court of Victoria, is that a police officer is not entitled to use handcuffs on a person merely because an arrest has been made. The footage of Ms Buhler's arrest portrays no threat posed by her conduct which was suggestive of the need to apply handcuffs. Consistency in the enforcement of the law is also critical; without it, confidence in the rule of law is undermined. The Victorian Bar is concerned that the enforcement response to Ms Buhler's conduct is apparently at odds with other reported and more measured responses by authorities to organisers or promoters of similar protests planned or carried out in contravention of public health directives.
The Bar said that it had written to the Minister for Police and Emergency Services, the Hon. Lisa Neville, to raise these matters of concern.