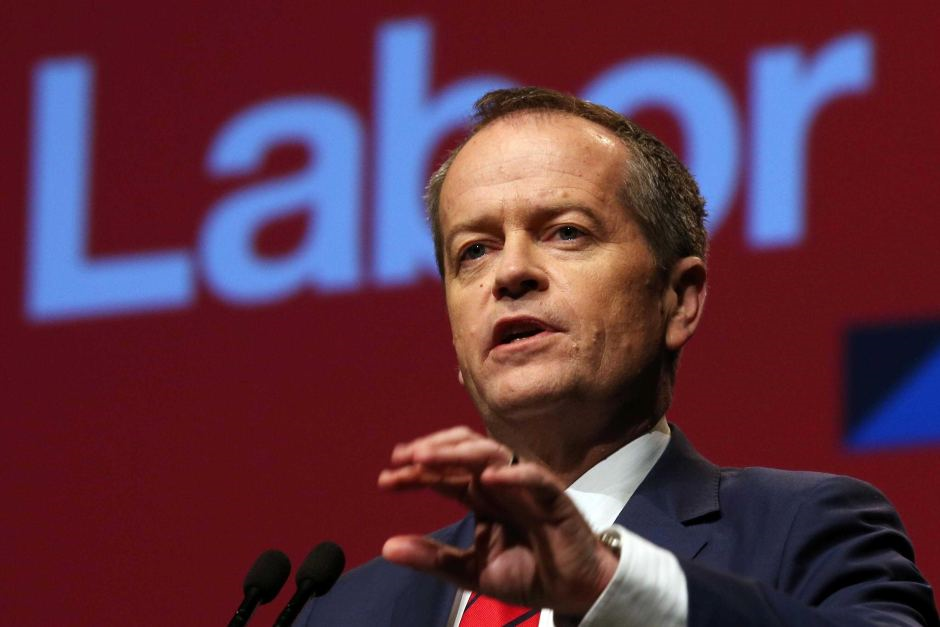 Labor is continuing its 'Rainbow ideology' pro-LGBTQ push, notwithstanding claims from the Left that marriage was the last "inequality" for LGBTQ people that needed "rectifying."
So what can we expect from a Labor government if elected?
Labor's 2018 National Platform makes clear that it doesn't respect freedom of religion and won't hesitate to crackdown on believers if at odds with its Cultural Marxist agenda:
Labor believes no faith, no religion, no set of beliefs should ever be used as an instrument of division or exclusion, and condemning anyone, discriminating against anyone, vilifying anyone is a violation of the values we all share, a violation which can never be justified by anyone's faith or belief. Accordingly, Labor will review anti-discrimination laws to ensure that exemptions do not apply to employment in, access to and the delivery of essential social services.
Of course Labor likes to point out the selective practices by organisations with which it disagrees ideologically. But do you think that it ever examines itself? How many Liberal Party members of staff do you think Bill Shorten has working for him?
Before the marriage plebiscite which he opposed, Mr Shorten said:
I don't want to give the haters a chance to come out from underneath the rock and make life harder to LGBTI people or their families, to somehow question the legitimacy of their relationship.
If Bill Shorten's statement smearing those who opposed same-sex marriage as "haters" isn't an example of "condemning anyone", which is prohibited by the ALP National Platform, what is?
Reverend Ian Powell wasn't impressed and confronted him later about his disgraceful comments:
"You made a comment a few months ago which I thought was disappointing because I like you and I like the Labor Party," Mr Powell said.
"And you described people who weren't in favour of changing the definition of marriage as haters who come out from under rocks. Can I ask you not speak, because I know lots of people like that … Please don't speak like that about other Australians so we can have a civil and tolerant discussion rather than the hate speech coming from, at our perspective."
As so often with politics, there's one law for the Cultural Marxists and another for the rest of us.
But it doesn't end there. Labor has previously announced that it will introduce an LGBTI Commissioner to police those who dissent from its Rainbow ideology.
Penny Wong at the last election made clear that faith-based schools will be a target:
The Commissioner will address structural discrimination, work towards ensuring our schools, workplaces, and communities are free from discrimination.
https://www.news.com.au/national/federal-election/labor-plans-to-introduce-a-watchdog-for-gay-and-lesbian-rights/news-story/0b10d024e4ac2aa964b42c9137bccdb4

https://www.alp.org.au/media/1539/2018_alp_national_platform_constitution.pdf

https://www.theaustralian.com.au/national-affairs/bill-shorten-questioned-by-priest-ian-powell-over-gay-marriage-comments/news-story/ca9eab3af9665ffb3cf5e805748eff32

748eff32