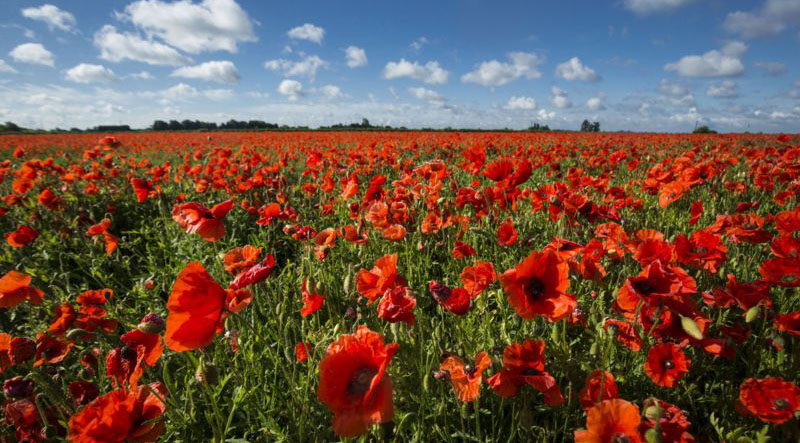 SA Liberal MLC Michelle Lensink has upset many South Australians by requiring her controversial abortion bill to be fully debated on Remembrance Day, 11 November.[i]
Australians have long revered Remembrance Day as a solemn time to remember those who have died in battle during wartime. Debating, on this sacred day, a bill to allow the killing of unborn babies up to birth is unbelievably insensitive.
RSL State President Cheryl Cates said that planning to debate proposed abortion laws on Remembrance Day is "absolutely inappropriate".
The practice of remembering members of the armed forces who have died in the line of duty was inaugurated by King George V in 1919. He called for all activity to stop at the 11th hour on the 11th day of the 11th month, for 2 minutes' silence to be observed. The silence would remind people throughout the British Empire of the silence that fell on the battlefields of Europe when the hostilities of the First World War ended when armistice with Germany was signed.
King George V on the first Remembrance Day, 11 November 1919
Initially called Armistice Day, it was renamed Remembrance Day after the Second World War. It is celebrated today in numerous Commonwealth countries, including Canada, India, New Zealand and South Africa, as well as the United Kingdom and Australia. Similar observances are held in numerous other countries including France, Belgium, Denmark, Israel, Italy, Netherlands, Norway, Russia and the United States.
In Poland it became Independence Day, when the Polish people again became self-governing after 123 years of occupation by Prussia, Austria and Russia. Speaking in November 1918 of the challenges ahead, Polish Marshal Józef Piłsudski said, "only by making a joint effort can we decide on to what extent we will fortify our freedom, and how strongly we will stand on our own two feet".[ii]
The Poles remember at 11 am on 11 November - calling it Independence Day
King George V also spoke of freedom in a press statement released from the Palace on 7 November 1919. He said (in part):
Tuesday next, 11 November, is the first anniversary of the armistice, which stayed the world-wide carnage of the four preceding years, and marked the victory of right and freedom.
I believe that my people in every part of the Empire fervently wish to perpetuate the memory of that great deliverance and of those who laid down their lives to achieve it.
To afford an opportunity for the universal expression of this feeling it is my desire and hope that at the hour when the Armistice came into force, the 11th hour of the 11th day of the 11th month, there may be for the brief space of two minutes a complete suspension of all our normal activities.
During that time, except in the rare cases where this may be impracticable, all work, all sound, and all locomotion should cease, so that, in perfect stillness, the thoughts of everyone may be concentrated on reverent remembrance of the glorious dead.[iii]
Red poppies grow wild on the WW1 battlefields
We should remember tomorrow that the freedoms we enjoy in Australia are in part due to the men and women who have laid down their lives in sacrifice.
They shall grow not old, as we that are left grow old;
Age shall not weary them, nor the years condemn.
At the going down of the sun and in the morning
We will remember them.[iv]
Peter Downie - National Director
FamilyVoice Australia
---
[i] Elizabeth Henson, "Abortion bill debate on Remembrance Day 'inappropriate': RSL State president Cheryl Cates", The Advertiser, 2 November 2020, https://www.adelaidenow.com.au/news/south-australia/abortion-bill-debate-on-remembrance-day-inappropriate-rsl-state-president-cheryl-cates/news-story/fad2dfaff4f142145548eff3b110d977?from=htc_rss
[ii] Dagmara Leszkowicz, "Day of freedom: when Poland regained its independence", The First News, 11 November 2019, https://www.thefirstnews.com/article/day-of-freedom-when-poland-regained-its-independence-3211
[iii] Peter Street, "The great silence begins", The Times, 7 November 1919; quoted in "Two-minute silence", Wikipedia, https://en.wikipedia.org/wiki/Two-minute_silence
[iv] From "For the Fallen", a poem by Laurence Binyon.