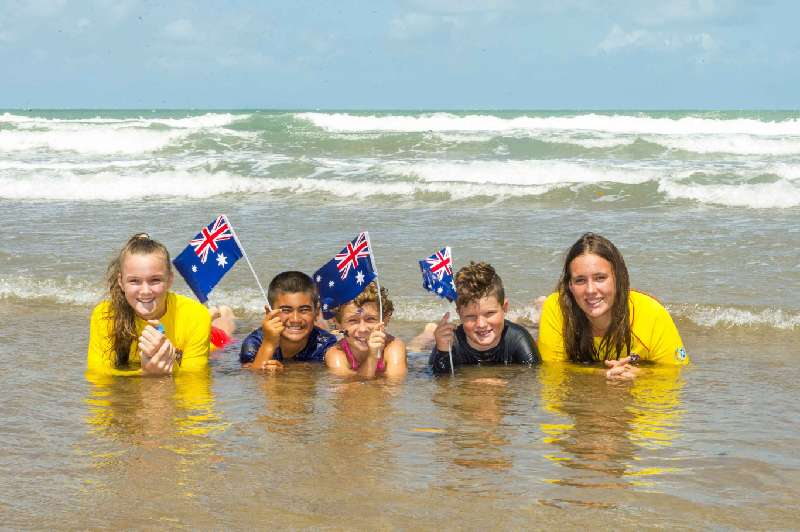 Tomorrow is Australia Day, 26 January. It marks the 233rd anniversary of British settlement on our shores.
It used to be just another summer public holiday. We could have a family barbie, go to the beach, or generally hang out with friends – waving our Aussie flags!
Local councils would hold citizenship ceremonies where those who had sought refuge in our wide brown land could declare their allegiance to our nation and its laws.
But in recent times there's been a change.
Indigenous activists are calling it "Invasion Day". They say we should wear black armbands instead of celebrating. Several local councils have said they no longer want to hold citizenship ceremonies on this "day of mourning".
Victorian Premier Daniel Andrews has gone further, cancelling Melbourne's Australia Day parade indefinitely.
It can't be because of COVID. As Bella d'Abrera noted on 19 January,
… in June last year, (Premier Andrews) allowed thousands of protesters to march through the streets of Melbourne for the Black Lives Matter movement. He allowed thousands of people to gather at the MCG to watch the Boxing Day Test. Andrews has even given permission for crowds mill around the streets of Melbourne for the Lunar New Year celebrations. And although he has well and truly canned the parade, he's still letting Melbourne City Council hold an "Invasion Day" Dawn Service on January 26…
This shows that it was never about changing the date of Australia Day, it was about cancelling the celebration of Australia altogether.
So when I read a recent column by author and education adviser Dr Kevin Donnelly AM, it was like a breath of fresh air.
Below are some of his wise words:
The arrival of the First Fleet and the establishment of a British penal colony mark the beginning of European settlement and a time of dispossession and violence for Aboriginal people.
At the same time, it is vital to appreciate that, along with the 11 ships, 730 convicts and 250 free settlers that arrived in what is now Sydney, were two books that have underpinned Australia's evolution from a convict settlement to one of the world's leading liberal, democratic and free societies…
The second book that arrived with the First Fleet was the Bible. Central to the Bible is the belief that, as all are made in God's image, all have the inherent right to life, liberty and freedom. Concepts like social justice and a commitment to the common good and the expression to love thy neighbour as thyself are biblical in origin…
Such was the force of Christianity when the First Fleet arrived and the penal colony established that the campaign in England undertaken by the Christian William Wilberforce eventually led to the abolition of slavery across the British Empire, including the colony of New South Wales
Such is the success of Australia's story that, over the years, millions of people from around the world have migrated to these shores to find security and freedom and a peaceful way of life.
And whatever our background, that's certainly worth celebrating!
Peter Downie - National Director
FamilyVoice Australia