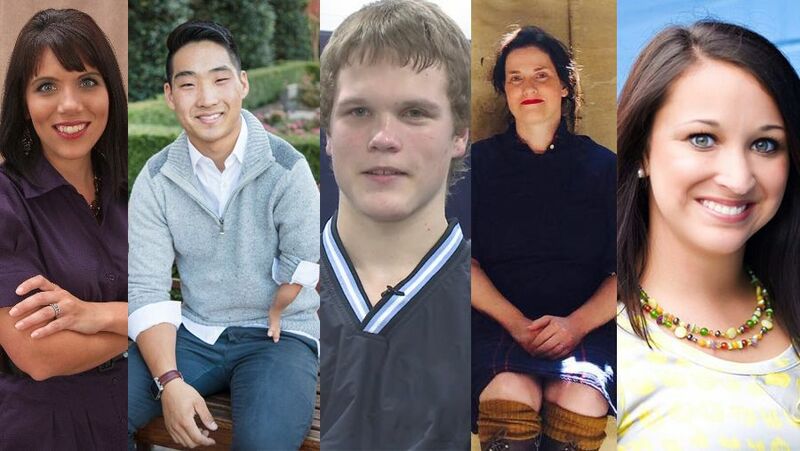 Stories of babies surviving abortion procedures powerfully challenge the pro-death culture
Almost beyond comprehension and belief, the brutality of abortion is sometimes unable to overcome the will to live. Hence in Australia and across the world a large number of babies continue to survive the horrendous methods of so-called termination of pregnancy. Tragically, many abortion survivors are left to die quietly of exposure – as though modern society is no better than the ancient pagan Roman culture that was characterised by infanticide.
Consider some Australian examples. Since abortion was legalised in Western Australia in 1998, we know that least 26 children (out of over 160,000 total abortions) have survived an abortion before being left to die. In 2018, as a result of numerous petitions and rallies supported by FamilyVoice, Nick Goiran MLC was able to pressure the WA Health Department into reporting each death to the WA Coroner, as a small but helpful outcome.
In 2015, 27 Queensland babies were born alive and left to die after botched late term abortions. This was revealed in 2016 by Minister for Health, Cameron Dick, in response to vigorous scrutiny by pro-life MP Mark Robinson.
FamilyVoice estimates that between 1 in 4 and 1 in 5 late term abortions in Queensland result in a baby born alive. While the statistics are likely to be similar in other states, governmental refusal to keep such records hardly helps anyone identify the sad fate of babies born alive after abortion.
Answers to parliamentary questions in Western Australia has revealed that late term abortions are performed in two different ways:
Firstly, if there is expectation that the baby will survive the abortion, an injection of potassium chloride is administered into the foetal blood stream which causes the unborn baby to die from a heart attack prior to induced labour.
Secondly, if the baby is not expected to survive birth, potassium chloride is not administered and instead labour is induced through prostaglandin administered to the mother.
The situation in Britain and the US
Research by the Live Action pro-life organisation in North America has reported a conservative estimate of at least 1200 surviving abortions in the US each year. In Britain, The Daily Mail reported that in a twelve month period 66 babies who survived abortion were left to die. Canadian government statistics indicate that an average of 49 such born-alive infants die each year.
In 2007, a study published in the British Journal of Obstetrics and Gynecology concluded that about 3% of terminations after 16 weeks' gestation result in a born-alive infant. At 23 weeks' gestation, the number is much higher, at nearly 10%.
In a shocking move in February of this year, the US Senate rejected the Born-Alive Abortion Survivors Protection Act in a 53-44 vote. The bill would have required care for babies who survived abortion procedures and would have prosecuted doctors if they failed to care for babies born alive after abortion. So much for the US upholding such self-evident truths as the right to life, liberty and the pursuit of happiness. Presumably the pro-choice doctor's pursuit of freedom and prosperity may come at the price of a baby's life.
Are we no better than the ancient pagan Roman society, characterised by leaving unwanted infants out overnight to die by exposure?
Lessons from the ancient world
Such realities should prompt a serious examination of conscience by every citizen and every legislator, along with learning lessons of reform provided by Christians in ancient times.
According to sociologist Rodney Stark, the city of Rome was in such dire population decline that it was only barbarian and semi-barbarian immigrants that kept the city from disintegrating. Those immigrants unfortunately took up Roman attitudes towards childlessness and infanticide. It is argued that the natural and adoptive raising of children by Christians and Jews kept the city alive, especially as Christians rescued multitudes of abandoned infants and took them into their homes.
Through the strong influence and example of Christians, ruthless Roman society abandoned infanticide by exposure. Finally, in AD 318, the Christian Emperor Constantine declared exposure to be a crime. By 374 AD, it had become a capital offence.
The charitable work of Christians and their influence upon the political culture set a fine example for believers today. If Christians in the modern world will open our hearts and our homes to women in crisis who are facing unplanned pregnancy, and if we can re-assert the goodness of adoption as a life-preserving alternative to abortion, perhaps we will live to see the scourge of abortion abandoned once again.
Five born-alive survivors challenge the pro-abortion culture
Gianna Jessen
Well known to many Australian is US pro-life advocate Gianna Jessen, whose mother was 7 months pregnant when she visited Planned Parenthood for a late-term saline (installation) abortion. A solution (which can include saline, digoxin, potassium chloride and prostaglandin) is injected into the mother's uterus and into the baby. This poison burns the baby inside and out, and including the outer layer of his or her skin. After an hour, the baby is assumed to be dead and the mother delivers the head child the following day.
Gianna Jessen survived the horrendous procedure. As the abortionist was absent, Gianna went straight to hospital. Severe loss of oxygen during the failed abortion led to a diagnosis of cerebral palsy. However, by age four, Gianna needed only the assistance of a walker, leg braces, and her foster mother. Today, Jessen walks with only a small limp. She acts as a voice for the voiceless and hope for the hopeless through her pro-life activism.
"Death did not prevail over me… and I am so thankful!" Gianna Jessen proclaims.
See more: https://www.youtube.com/watch?v=hOWMmx6eBjU
Melissa Ohden
Melissa Ohden's mother was 19 when she opted for a saline abortion. She believed she was under five months pregnant, but Melissa was truly seven months old in the womb.
After being adopted, Melissa did not know of her history of survival until she was 14. She ultimately found her biological parents and forgave them for attempting to abort her. Melissa has since founded the Abortion Survivors Network, which seeks to educate the public about failed abortions and survivors while providing emotional, mental, and spiritual support to abortion survivors. There are now over 210 abortion survivors in this network.
"Something's wrong when women's empowerment is based on ending another human being's life," Melissa Ohden states.
See more: https://www.youtube.com/watch?v=ebdYlyiu_9s
Claire Culwell
Tonya Glasby was only 13 when she conceived Clare Culwell as one of a set of twins, leading Tonya's parents to pressure for an abortion at five months gestation. Doctors ended the life of one baby, not realising Tony was carrying two. After the procedure Tonya continued to feel a baby kicking. By this time doctors deemed any further abortion procedure was medically risky.
At seven months gestation Clare Culwell was born with dislocated hips and club feet, yet thrived with her adopted family. At age 20 she discovered her birth mother Tonya at a friend's house, where she forgave Tonya, and thanked her for sparing her life.
"This is what it looks like to survive an abortion. My hips were dislocated, I had club feet, and I was in body casts to correct what the abortion had done. But I still deserved to live," Claire Culwell explains.
See more: https://www.youtube.com/watch?v=qfygIV_C6PU
Josiah Presley
Josiah Presley's mother unsuccessfully attempted to abort him at two months. He thrived despite a maimed left arm from the failed abortion and was adopted out of South Korea into a loving home in the USA. When Josiah later heard about his mother's attempt to take his life, he struggled with inner anger towards her. But as he grew in his understanding of Jesus' forgiveness for his wrongs against God, Josiah ultimately forgave his birth mother.
Josiah asks, "What makes [preborn children] different from us besides the fact that they are innocent and can't defend themselves against these huge abortion bullies killing them?"
See more: https://www.youtube.com/watch?v=vvgLP8Dzbxo
Nik Hoot
Nik Hoot was born with parts of both legs missing and underdeveloped fingers after a failed abortion in Siberia, Russia. Christian couple Marvin and Apryl Woodburn adopted him after being convinced by a priest that people with disability are to be loved and respected like anyone else.
Nik received his first prosthetic legs at the age of two and learned to walking on his own after two weeks. He eventually learned to play football, baseball, basketball and is now a wrestling champion.
"There are some things I can't do, but I'll still try, I'll learn how to do it," Nik Hoot says.