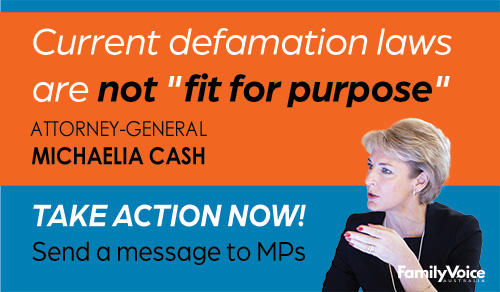 THIS CAMPAIGN HAS CLOSED.
---
Following pressure from concerned people like you, the federal government is urging the states to reform the national approach to defamation laws, in response to a recent ruling of the High Court. This ruling has exposed Facebook users to possible legal action regarding social media comments of third parties.
According to a report in The Australian newspaper (7/10/21) the federal Attorney-General has urged her counterparts in each State to adopt a nationally consistent approach to defamation reform, arguing the current laws are "not fit for purpose''.
FamilyVoice supporters along with other concerned people helped raise concern in September, after the High Court made a ruling that any publisher could be liable for defamatory posts made by members of the public who commented via the publisher's social media.
This is a welcome development by the Commonwealth Attorney-General.