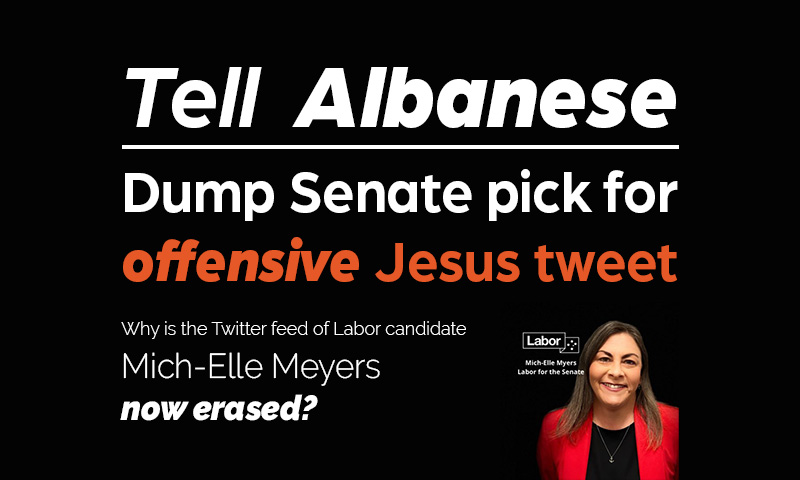 THIS CAMPAIGN HAS CLOSED.
---
A Labor candidate has been exposed for making an appalling comment about Jesus Christ.
Mich-Elle Meyers, an ALP candidate for the Senate in NSW, tweeted that:
"Jesus was gay! You heard it here first".
This smear highlights she is unfit for higher office.
The highly offensive remark would not be tolerated if it were about Islam. Why should it be tolerated for Jesus Christ?