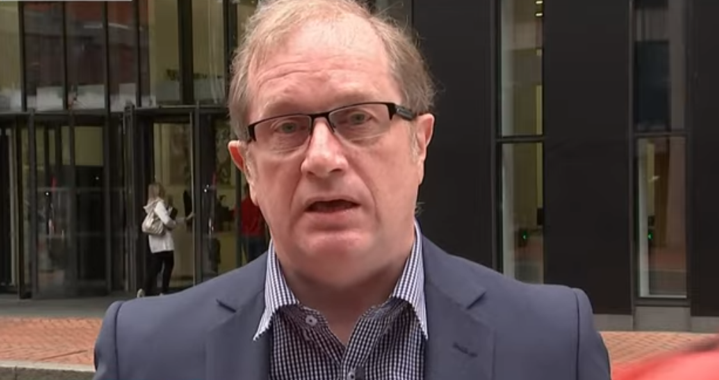 A Christian doctor who refused to refer to a biological man as a woman has lost his court case, with a British court ruling that belief in the Bible is "incompatible with human dignity."
Dr David Mackereth, a doctor with over two decades experience with the National Health Service, was dismissed by the Department for Work and Pensions on the grounds that refusing to call a patient by their preferred pronoun was "harassment" under the UK's Equality Act.
Dr Mackareth has previously said that "Christians must be able to hold and express their faith in private and public and to uphold Biblical and scientific truths without fear of losing their livelihoods".
But a British court ruled against the doctor.
"Belief in Genesis 1:27, lack of belief in transgenderism and conscientious objection to transgenderism in our judgment are incompatible with human dignity and conflict with the fundamental rights of others, specifically here, transgender individuals", said the court.
The court went on to say that "in so far as those beliefs form part of his wider faith, his wider faith also does not satisfy the requirement of being worthy of respect in a democratic society, not incompatible with human dignity and not in conflict with the fundamental rights of others."
Dr Mackarth said he was not alone in being disturbed by the court's decision.
"Staff in the NHS, even those who do not share my Christian convictions, are also disturbed as they see their own freedom of thought and speech being undermined by the judges' ruling.
"No doctor, or researcher, or philosopher, can demonstrate or prove that a person can change sex.
"Without intellectual and moral integrity, medicine cannot function and my 30 years as a doctor are now considered irrelevant compared to the risk that someone else might be offended", he added.
Andrea Williams, the chief executive of the Christian Legal Centre, said that "it is deeply disturbing that this is the first time in the history of English law that a judge has ruled that free citizens must engage in compelled speech".
Dr Mackereth says he will appeal the decision.
"I believe that I have to appeal in order to fight for the freedom of Christians – and any other NHS member of staff – to speak the truth.
"If they cannot, then freedom of speech has died in this country, with serious ramifications for the practice of medicine in the UK," he said.