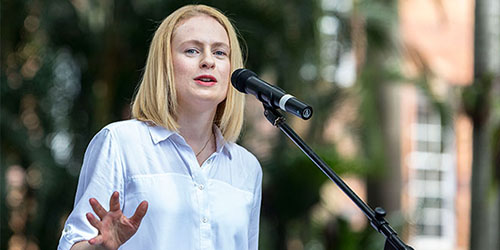 There was a time when everyone knew that boys grew up to be men and girls became women.
Now, skyrocketing numbers of children are suddenly wanting to change their birth sex. They seek to "transition" to the opposite sex with risky puberty-blocking drugs, cross-sex hormones and later irreversible surgery.
Some 260 Australian doctors, concerned about this development, supported a call in September last year by professor of paediatrics and child health, John Whitehall, for a formal parliamentary inquiry.
FamilyVoice backed this call for an inquiry into "the rapid rise of childhood gender dysphoria in Australia and the lack of scientific basis for current medical treatment."
Then we waited. Month after month there was no reply from federal Health Minister Greg Hunt. Seven months later, in April this year, The Age reported that the minister opposed an inquiry, claiming that more media and public attention "might harm" vulnerable transgender youth.
This issue could affect us all. Our children or grandchildren could be pressured to start "transitioning" only to suffer serious regret years later. A decade after sex-reassignment surgery the suicide rate is 20 times that of comparable peers.
FamilyVoice encouraged people to email Mr Hunt stressing the seriousness of the situation and the need for an inquiry. You may have been one of the thousands who sent emails – thank you!
Then a leading authority on autism, Dr Tony Attwood, reported a huge rate of gender dysphoria among autistic children. In a group of female teens seeking to "transition", a massive 45 per cent showed autism features. This is vastly more than the 3 per cent of autistic people in the general community. Something is clearly wrong.
Last week something happened! Minister Hunt called for state health ministers to investigate why there is such an over-representation of teenage patients with autism being treated at state gender clinics.
Mr Hunt also said he would ask state and territory health ministers to examine more cautious treatment advice and warnings for gender dysphoric children and their parents, now being adopted by Britain's National Health System.
Moreover, Queensland LNP Senator Amanda Stoker has written to say she shares our concerns and will raise them with her colleagues in parliament and the media.
We are thankful for these positive developments, but we mustn't relax. We need to keep pressing state and federal governments to recognise that over 80 per cent of gender-confused children mature to accept their birth sex. We need to protect children from a medical invasion of their childhood.
Peter Downie - National Director